Closed shoe storage can hide your shoes. It looks much more organized than an open shoe rack. What kind of closed shoe storage is available? Let's take a look!
Regular door
Any cabinet can be a shoe storage cabinet, but the cabinet having the following features are much more suitable for shoe storage.
Not too tall: If the cabinet is the right height (usually two to three shelves) you can put decorations or keys on top of it, especially if you want to put the cabinet at the entryway. However, the tall cabinet sometimes can be useful if you want more space to store the seasonal shoe on a few higher shelves.
Louver door or Slatted door: Slatted door provides ventilation to avoid the smell.
Adjustable shelves: If you want to store boots in the cabinet, adjustable shelves can be a big help. You can store the boots upright.
Enough depth: 13 inches or deeper depth is necessary to store shoes. 15 inches is deep enough to store any size of shoe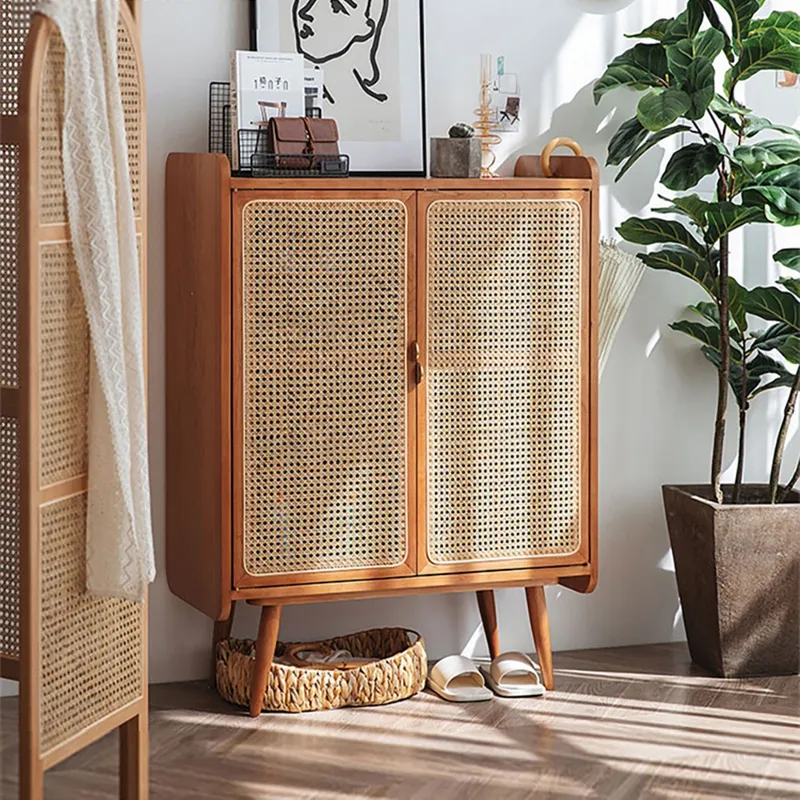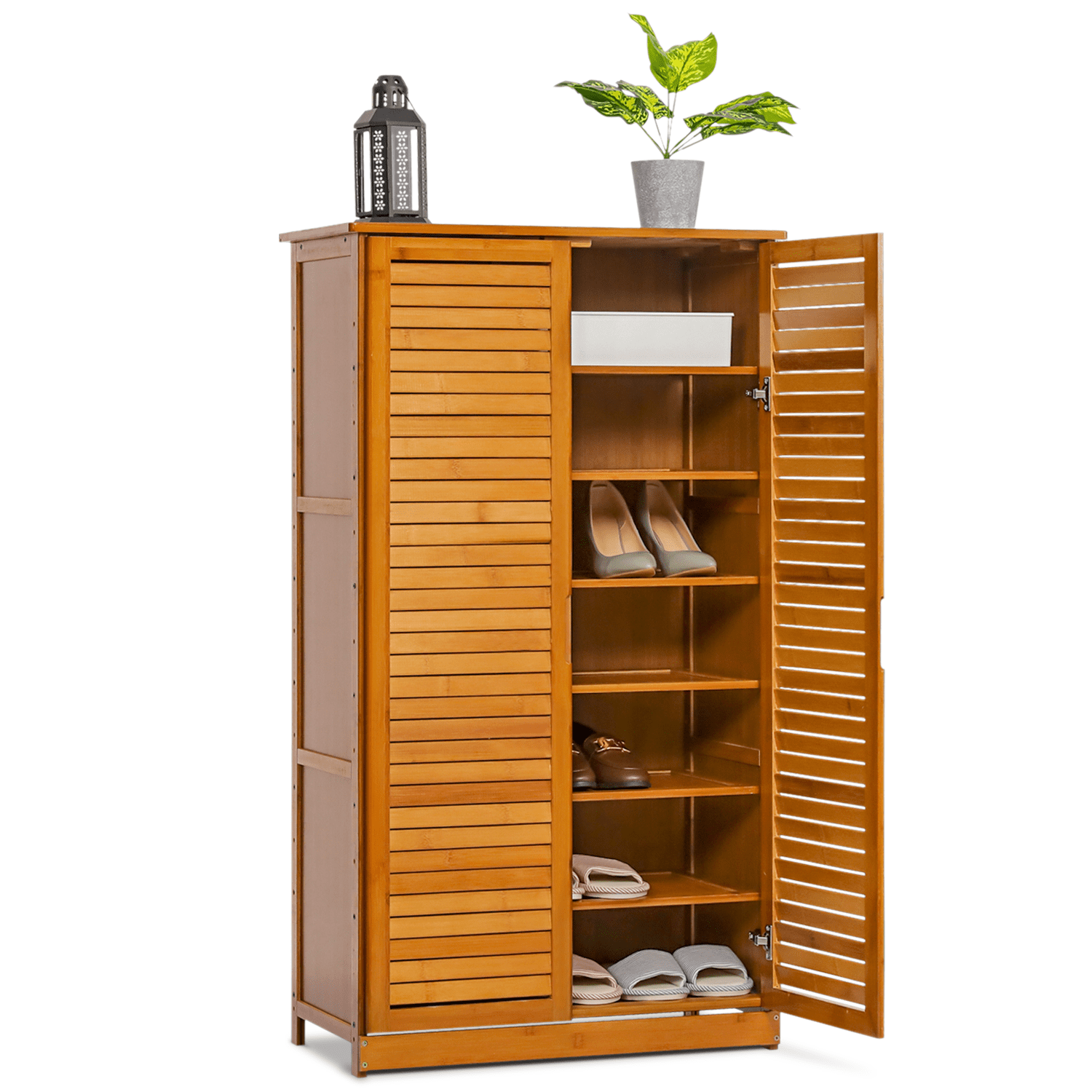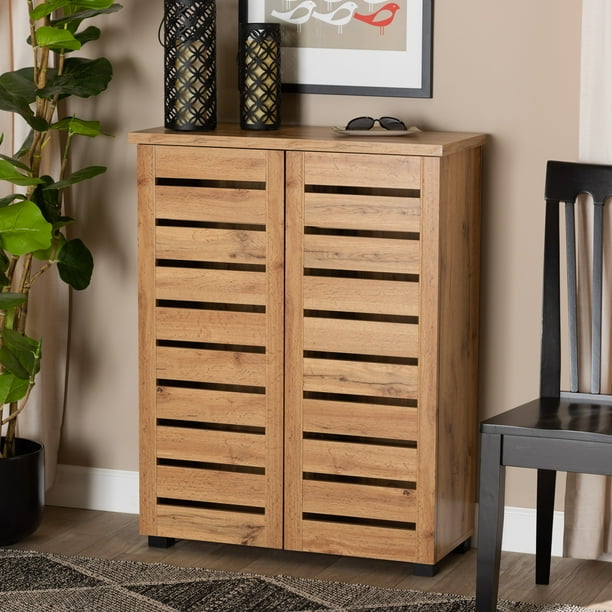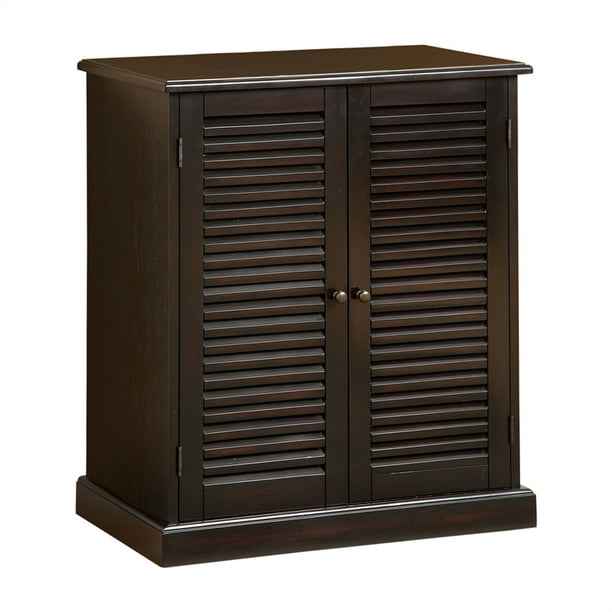 Tilt-out type
Tilt-out type is the cabinet has two or three compartments of shoe storage in one pull-out drawer. You may have seen it before because Ikea has this type of shoe cabinet.
This type of shoe cabinet has a much larger capacity than the same size of the regular shoe cabinet. However, the assembly is usually harder, and it is not easy to find a high-quality cabinet.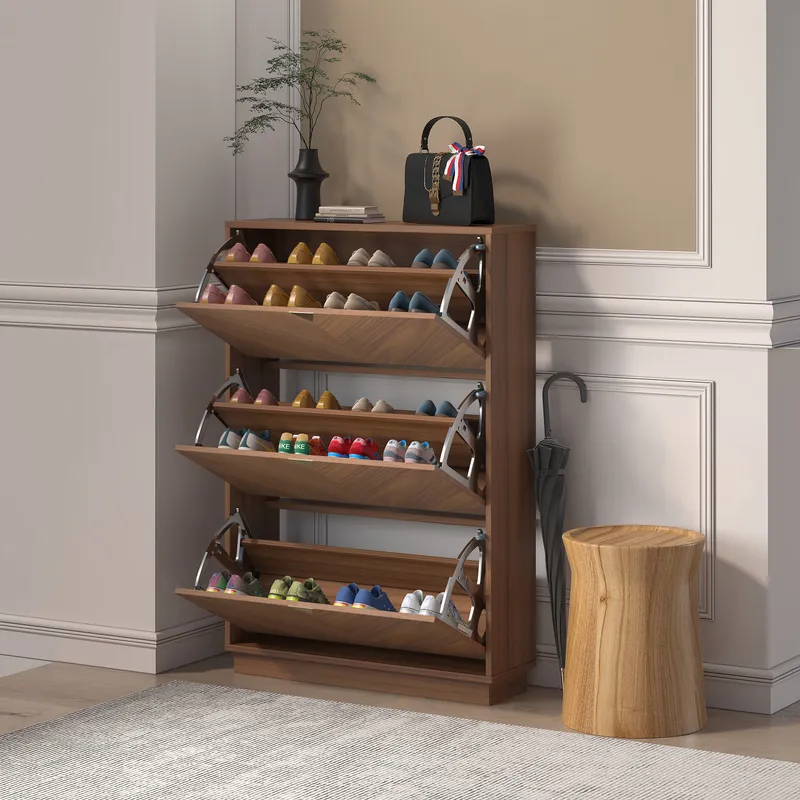 If you want to know more about this type of cabinet, check Tilt-out shoe cabinet for narrow space
Sliding door
The sliding door cabinet is commonly used in Asia. The sliding door is great for saving swing space in the area. AThe choice is limited, unfortunately.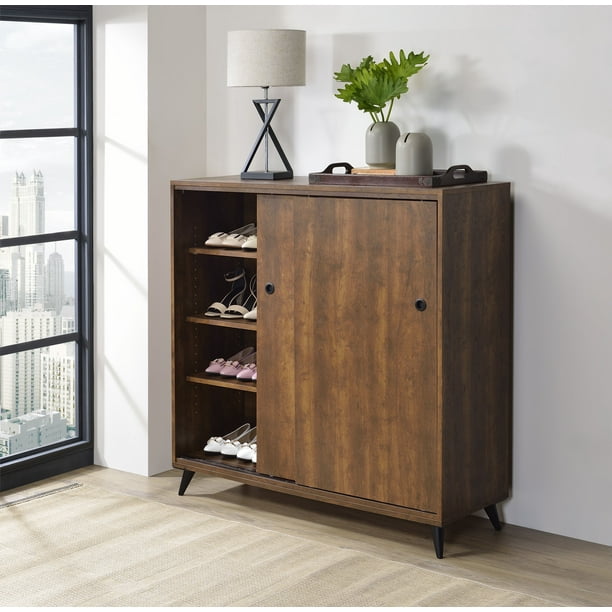 Check here for more sliding door shoe storage. If you love Asian-looking furniture, you may want to check out the sliding door style at Getabako: Japanese Style Shoe Storage.