Is there any dead corner space in your entryway? Do you want to use the entryway space more efficiently? If so, you may want to consider corner storage, such as a corner bench with storage, a corner hall tree, or corner shelves. The corner unit with hidden storage makes the entryway look more organized. Corner Hall Tree is very multi-functional; hanging coats and hats, storing shoes, and more. Corner shelves or corner cabinets can hold more shoes than other types of corner storage, so it may be good if you have more shoes to store in the entryway.
Corner bench
Whitaker Corner Bench: This small corner bench includes a basket and a cushion. This is a great option for a small entryway. Black or Off-White color is available.
The Original Kai Corner Teak Shower Bench: This is promoted as a shower bench, but definitely useful as a corner bench at the entryway.
Corner hall tree
Prepac Corner Hall Tree: Prepac Corner Hall tree has a bench with 4 hooks and 3 compartments.  White or Drifted Gray Colors are available.
Corner Hall Tree: This corner hall tree is very similar to the one above (Prepac). There are two shelves on top, two fixed shelves at the bottom and four hooks.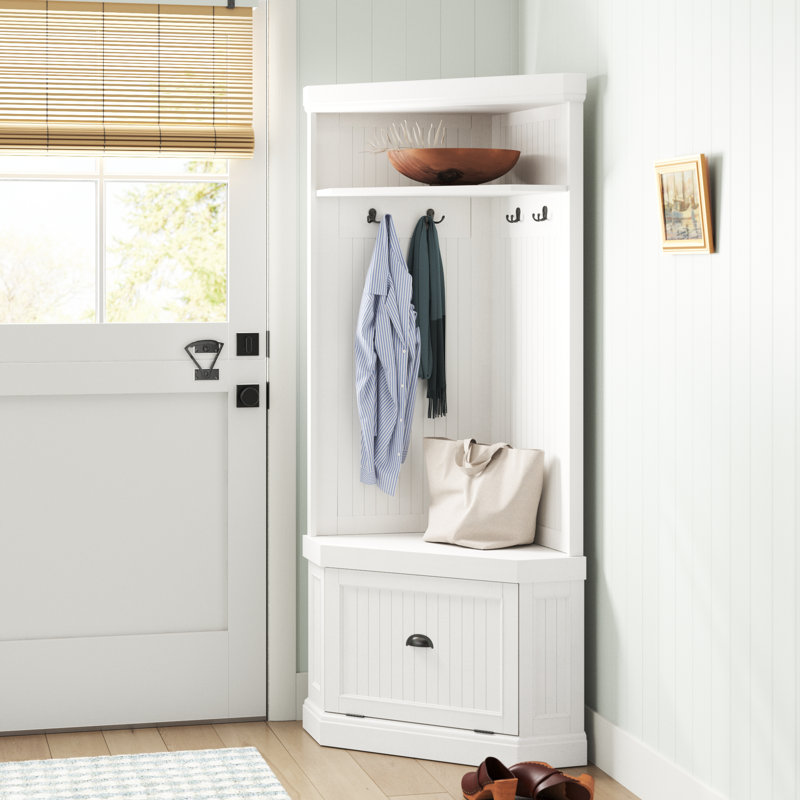 Seaside white corner hall tree: This corner hall tree has a drop-down door where you can keep a pair of shoes. Distressed black or white colors are available.
Corner cabinet/corner chest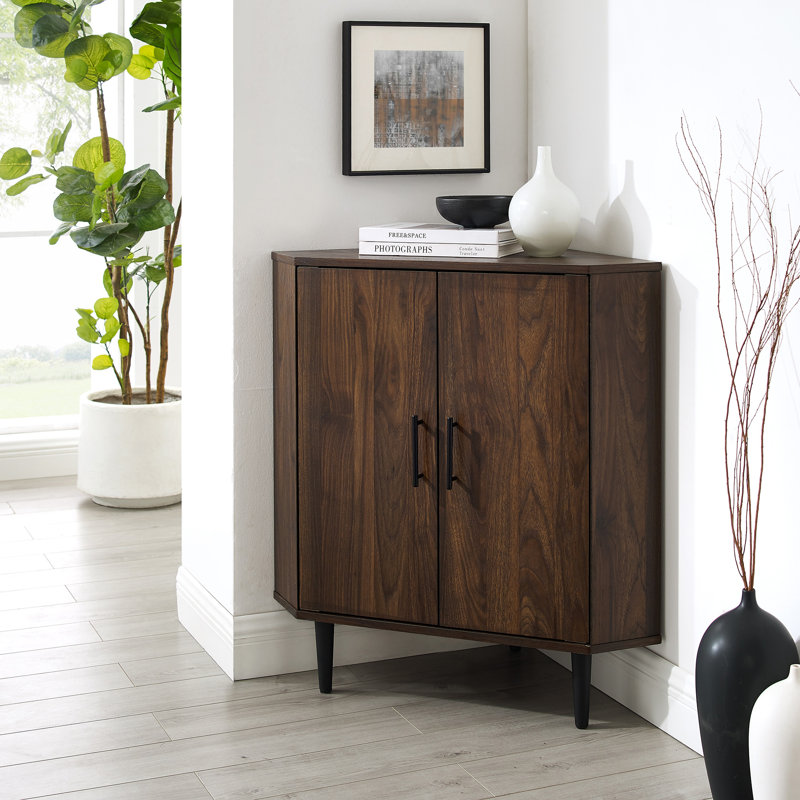 Corner shelves
Ikea RÖNNSKÄR: This Ikea corner shelf is made of steel, and the shelves are removable. Size is 14 5/8 " x 14 5/8 " x69 1/4 ".