Are you a sneakerhead? Do you collect sneakers? Or just have so many sneakers? If so it is time to think about the sneaker display at your home. The good news is that you can store and display sneakers at the same time, even in a small apartment. Here are some ideas that you can try!
Wall grid panels
One of the easy and cost-effective ways to display sneakers is using wall grids. You can choose the number of shoes to be displayed, and change the arrangement.
So many different sizes of wall-mounted grids are available. I would buy smaller grids and add additional ones later using gridwall connectors. Don't forget to buy shoe shelves such as flat acrylic shelves, metal wire shelves, and grid wall hooks to display sneakers!
Wall shelves
Another popular and reasonable solution to display sneakers is using Ikea shelves such as Ikea Lack.
Wall mount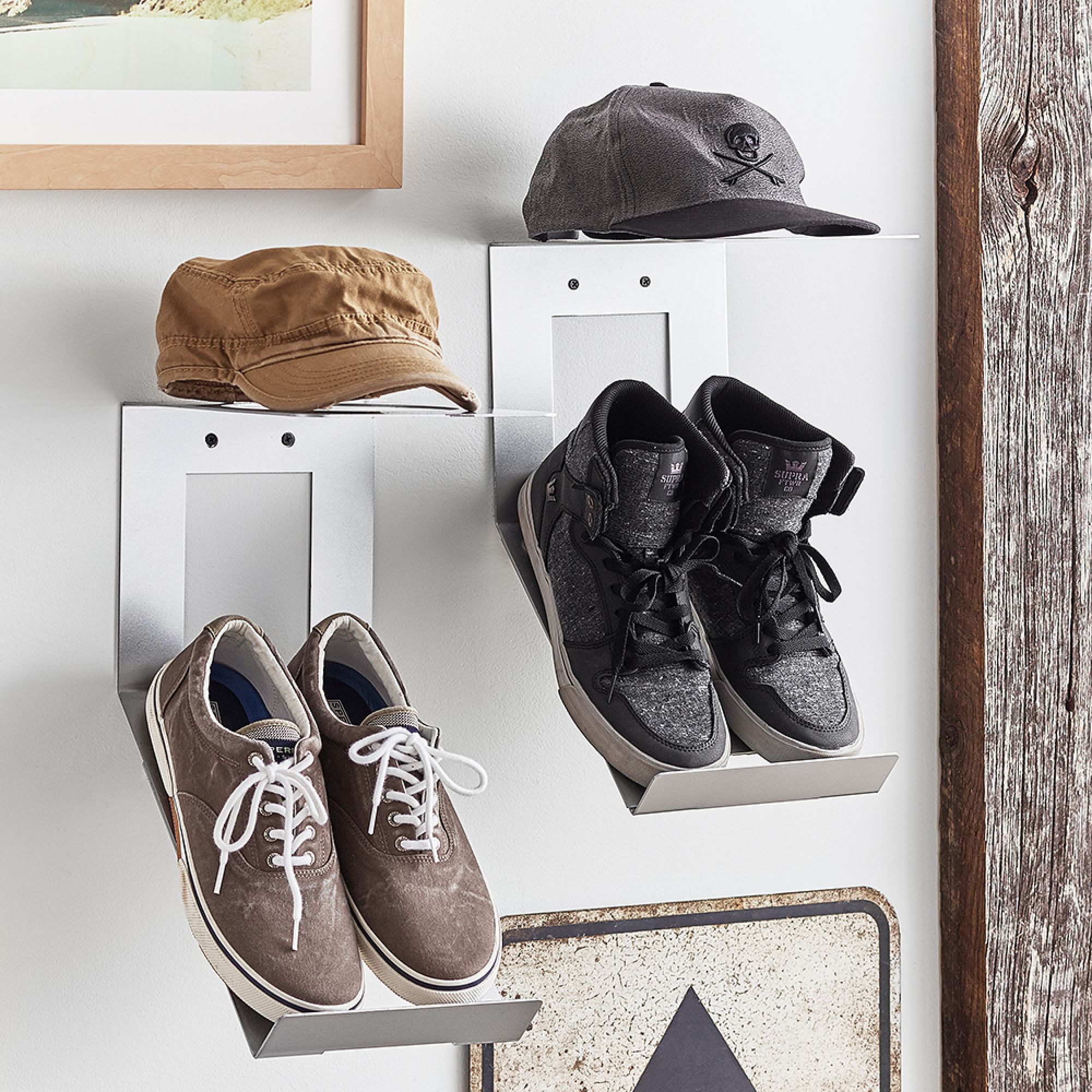 Shoe & Hat Metal Wall Organization: This wall-mounted shelf gives a room an industrial look thank. The bottom shoe holder is conveniently adjustable for any shoe size, up to size 16. Brushed nickel or black colors are available.
Floating Shoe Shelves: This acrylic floating shoe display comes in small or large and is easy to mount to the wall.
Sneaker storage box
Displaying shoes with original shoe boxes with the brand name on it is a great way to show the shoes. But plastic or acrylic storage boxes show the inside and usually offer storage conditions.
Drop-front shoe box: This box is available in small, large, or extra large, and comes in several colors. But translucent is the one you can show off your shoe!
BOGO Side-drop box: This box comes with 2 Crates, and is stackable. magnetic side door makes it easy to open and close the door.
SOGOBOX shoe box: This box gives clear viewing 360 degrees! The side door with a magnet design has a handle for convenience.
Magnetic floating
Floating magnetic shoe display stand: This is truly unique and designed for those who love shoes. It uses a magnet to float the shoe and rotates 360 degrees. Also, built-in LED lamp illuminates the shoe.