When you think about fabric shoe storage, you may think about hanging shoe storage or under-bed shoe storage. But, in this blog, I introduce a freestanding fabric shoe cubby and stackable box.  The reason for that?  They are reasonable, portable, versatile and of great capacity!  I think a fabric shoe cubby is a good option for people who don't want to spend money on a shoe rack, but owns a lot of shoes, or who are moving often.
Open-Style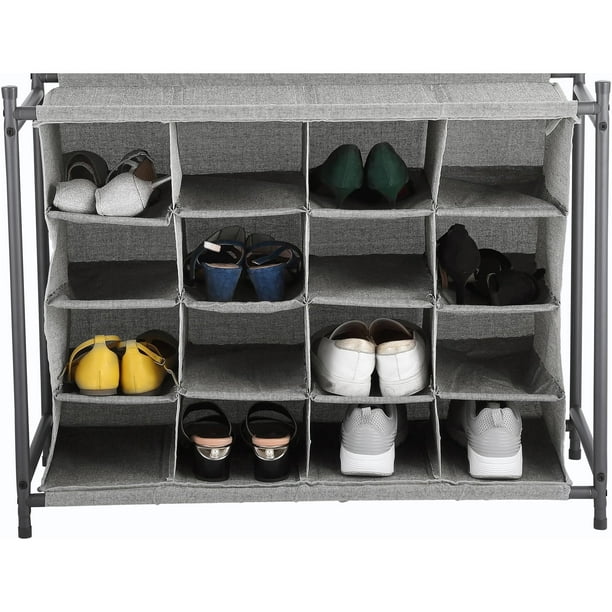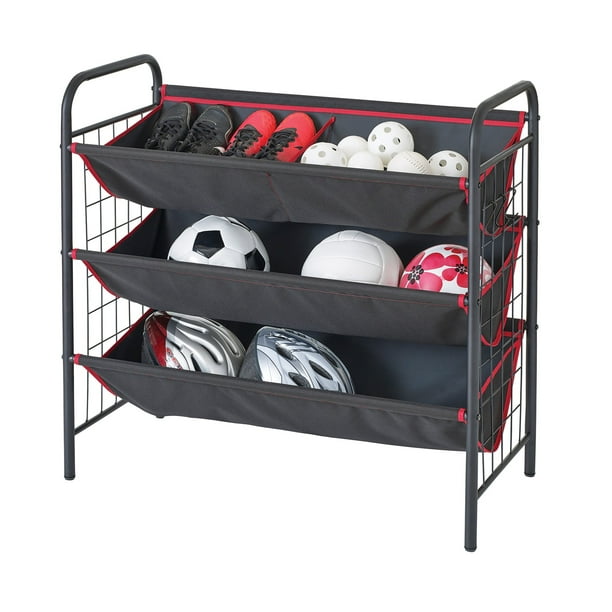 With roll-down cover
10-tier shoe rack with dustproof cover: The shelf is removable, so you can configure the shelves depending on what shoes/boots you want to store. Side pockets are plus features that store additional items. Different colors are available.
With drawers
Bench
Organize It All shoe storage bench: This bench contains 18 individual cubbies. This is made of a metal frame,  canvas cushion, and canvas cubbies. The size is 17.4 x 39.5 x 22.2 inches
Box bin (stackable)
Grey Drop-Front shoe box: This shoebox's exterior is covered in soft fabric. You can see inside through a clear plastic drop-front door with magnetic closure.