Shoe storage with glass doors or mesh doors allows us to see inside the cabinet. Why do we want to see inside? First, some of you may want to show or to display the shoe collection. You purposely choose the cabinet that people can see inside. Second, such a storage cabinet encourages you to organize shoes. Most of all, you will know what shoes you have! Have you ever found shoes in the closet that you almost forgot to have? Here are some shoe cabinets that allow you to see inside!
Shoe cabinet with glass doors
Ikea Regissor Glass door cabinet:  Ikea has a few glass-door cabinets, but REGISSOR is one of the good ones for shoes. It could be too tall, but I like it because you could store seasonal or occasional shoes at the top of the shelves. White of Brown is available. The size W: 46 1/2 " x D: 15 " x H: 79 7/8 ".
MoNiBloom 7 Tier Shoe Storage Cabinet: This shoe cabinet with acrylic doors made of bamboo and a sturdy hook on the side. Three different widths are available. (27.2″, the pictured one, and 38.6″, 46.1″ )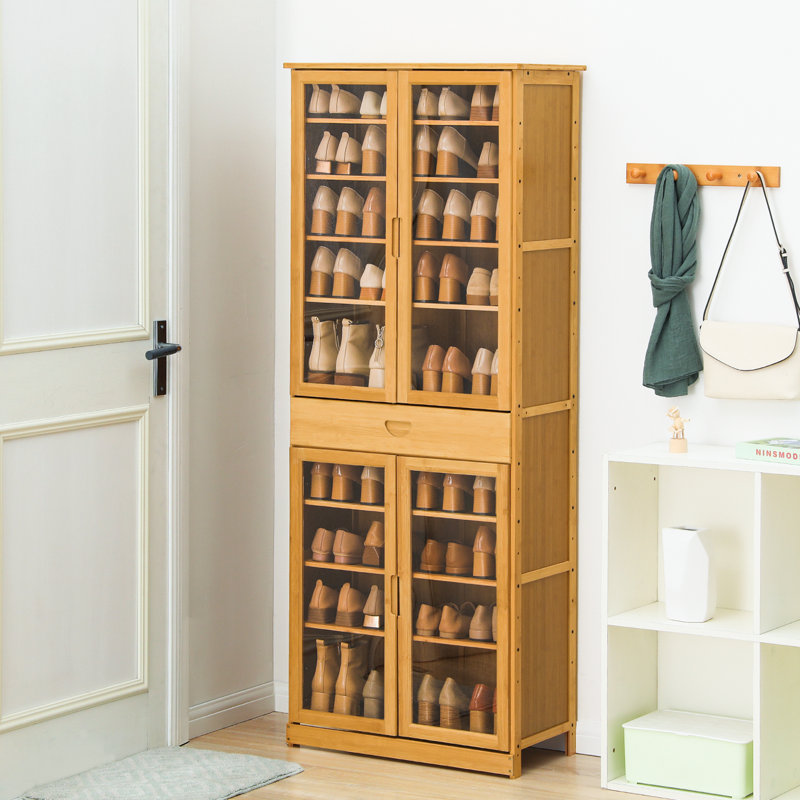 Shoe cabinet with mesh screen doors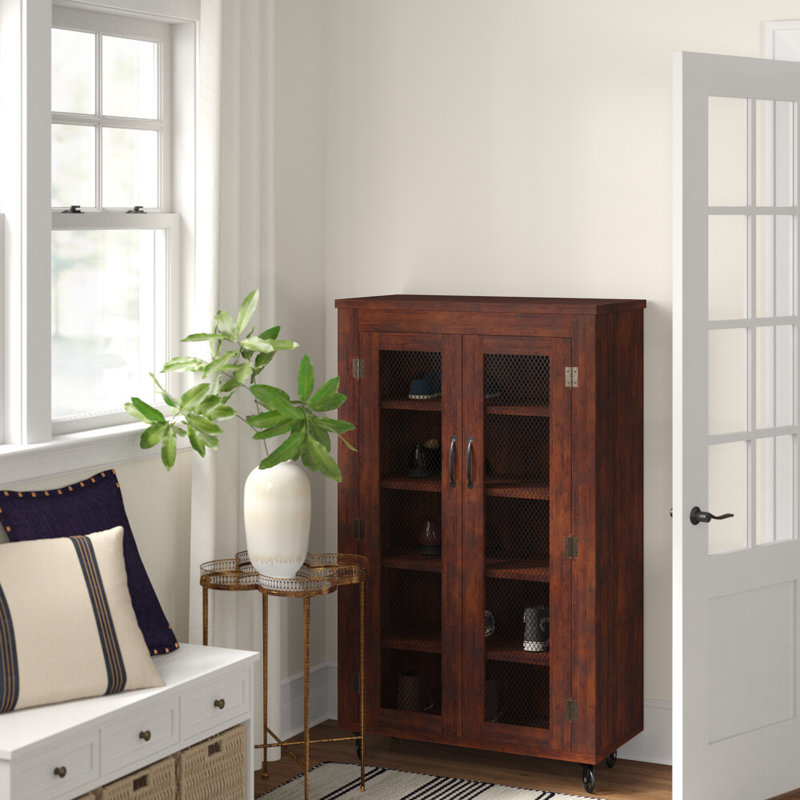 Furniture of America Walnut Shoe Cabinet: This walnut finish cabinet has five shelves with meshed doors. Caster wheels allow the cabinet to move around. (BTW, If you want to check the cabinet with casters or rolling shoe cabinet, check this blog!) The size 52.2 in. H x 31.5 in. W x 15.75 in. D