According to YouGov poll, over half of the country takes off their shoes (31% are "Always" take off, 26% are "most of the time"). I am happy about this number because I am a supporter of no shoes in the house 🙂 This is not only because I grew up in no-shoes Japanese culture but also because I DO feel much better without shoes at home.
The poll tells that the younger generation (younger than 44) reports the highest rates of shoe removal. It did not collect specific reasons for that, but here could be the possible reasons for supporting this date.
The reasons for no shoes in the house
Bacteria on shoe soles
A recent study by University of Texas Researchers found that More than 26 percent of shoe soles from home environments tested positive for C. diff (Clostridium difficile) almost three times higher than the amount found in kitchens and bathrooms. Nearly half a million Americans were infected with C. diff in 2011, but the most susceptible are the elderly and patients. So, shoes in the house is not something to worry about, but "Why not take off your shoes just to be safe?" says Dr. Garey of Univ. Texas.
I am sure that just thinking about spreading the germs made many people stop wearing shoe at home. I know many parents who are expecting or having babies read this article and stopped wearing shoes at home. Some, who couldn't change all the family member's habits of wearing shoes, created a 'no-shoes area or room" at home for young children at least.
Last but not least, you had better wash your hands after removing your shoes if you worry about the germs. Your hands may have caught some bacteria from your shoes.
Barefoot benefit
There is a lot of evidence about the benefits associated with going barefoot. Many of them talk about walking barefoot outside. I am focusing more on the benefits of no-shoes at home.
The first thing that comes to my mind is foot hygiene. As I mentioned shoe hygiene in this blog, you should take off shoes at home if you are concerned about the shoe/foot smell. Wearing the same shoes for a long time worsens the smell. You take off your shoes first, then you wash your foot and air out the shoes.
Another benefit of no-shoes is taking off the pressure from shoes. According to the research, feet that have never worn shoes rarely exhibit problems such as bunions, corns, and "fallen arches".
Cultural Diversity
Some US people decided to remove shoes at the house because they are exposed to no-shoe cultures and thought that is better! (My husband is one of them). Many Asian counties and some Scandinavian counties don't wear shoes at home.
Barefoot or slippers?
So now is the question… if you are already taking off shoes at home, or if you decide to go with no-shoe at home, do you go barefoot or wear slippers?
Personally, I spend barefoot in the summertime but wear socks often since I spend a lot of time in the kitchen. When it gets colder, I wear slippers or long socks or both. Here are some slippers that have some benefits for your foot.
Open-toe house slippers
Open-toe slippers are great for people who is concerned about the foot smell. Some are made from breathable materials and easy to clean.
Hursuny hotel soft slippers: This slipper is very flexible, and made from close-cell EVA foams. The sole of this slipper is made of a soft material that does not make noises and harm the floor.
Flax Tatami Slippers: This breathable non-slip flax slipper is suitable for indoor use, particularly during summer.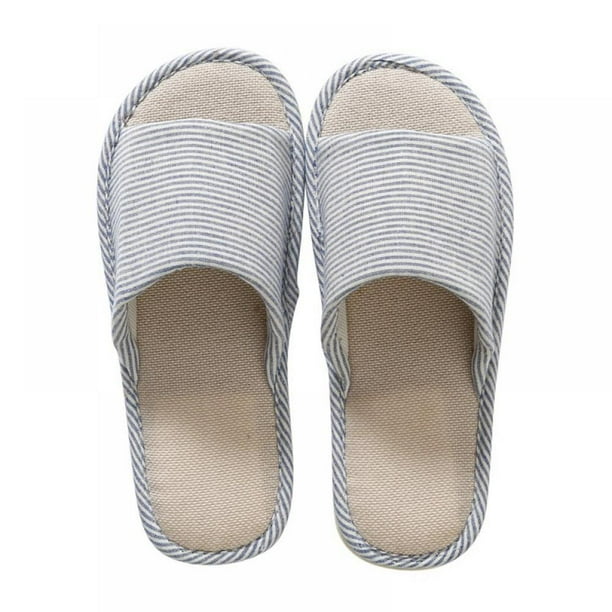 Foot massage, reflexology slippers
Foot massage slippers or sandals applies pressure on your feet. It takes time to get accustomed to it, but once you are, you feel good!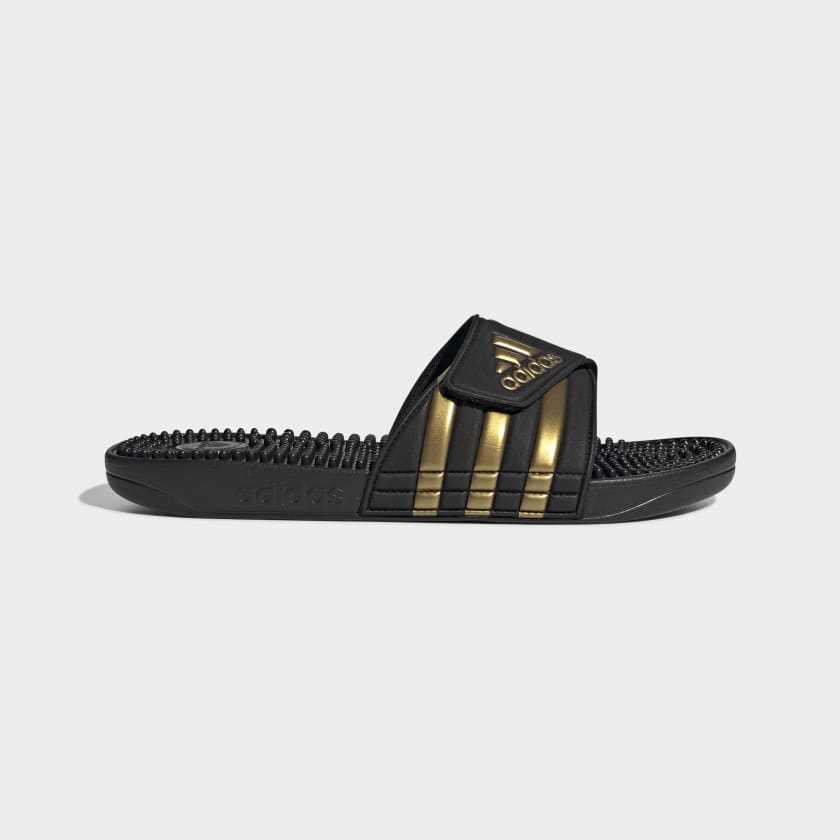 Addidas Adissage Sandal is one of the most popular sandals with massage nubs on footbeds. This sandal has slip-resistant for wet surfaces too. Many people use it outdoors and indoors.
Kenkoh produces shoes that help relieve pain and increase circulation. They have a few product lines, but Kenkoh Chai V and Kenkoh Serenity V are popular ones. It is not cheap, but reviews say that it lasts more than a few years.
Washable Closed-toe Slippers
Morihata Sasawashi room shoes: The combination of antibacterial bamboo leaf extract and breathable washi fabric keeps these room shoes feeling fresh and comfortable in any season.
RockDove Slippers is a very popular memory form slippers.  Your foot may get sweaty, but it is machine-washable, and you feel very comfortable. The women's size is here.
Final thoughts
Finally, the YouGov Poll tells that less than half of people ask guests to remove shoes. People want to be good hosts and respect guests' preferences. If you're going to ask, it is better to provide indoor shoes, slipper socks, etc for the guests. One of my friends said that she did not feel comfortable wearing the indoor shoes that the host provided. She did not want to wear the shoes that somebody else might have worn. I understood the feeling. What can the host do? The host can tell all the guests that your house is a no-shoes house in advance so that they can prepare. Also, the host can provide washed (or new) socks or slippers for the guests.