In Japan, kids have to change to indoor shoes every day at school.  The school has a shoe box called Getabako at the entrance, and kids put their shoes under their names. 
My daughter takes off her shoes at home at the entrance too, but she just leaves them. I thought the shoe rack she loves would encourage her to place her shoes when she comes home, so I researched shoe racks for kids.
Shoe rack
Kids shoe rack by Yamazaki is very cute, comes in yellow/bear, pink/bunny or black/kitten. It only holds four shoes and good for toddler-size shoes, however, kids would love putting their shoes here. It is a great way to encourage them to store shoes in the same place every day.
Sanrio rack: This rack is very cute! You can pick from Cinnamonrole or Hello Kitty. The depth of the bottom rack is 19cm (7.5 inch), so great for younger kids. I would put it next to the adult shoe rack.
This upright revolving shoe rack can be easily assembled and holds eight pairs of shoes. The height (28.7 inches) is appropriate for little kids to hang their shoes. Revolving is fun for kids; also the lime color is unique!
Shoe bench
I like Convenience Concepts Oxford Utility Mudroom Bench because it comes in ten different colors to match the kid's room decor.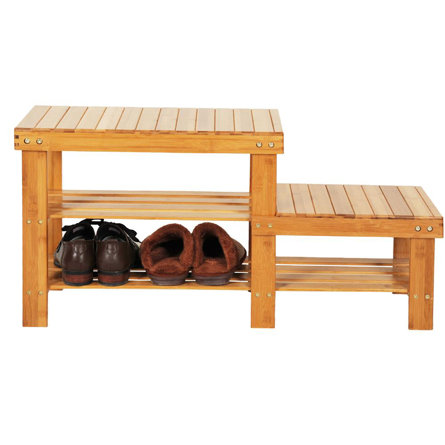 Winado bamboo shoe rack: This shoe bench, made from bamboo, has two different heights where adults and kids can sit together!
Locker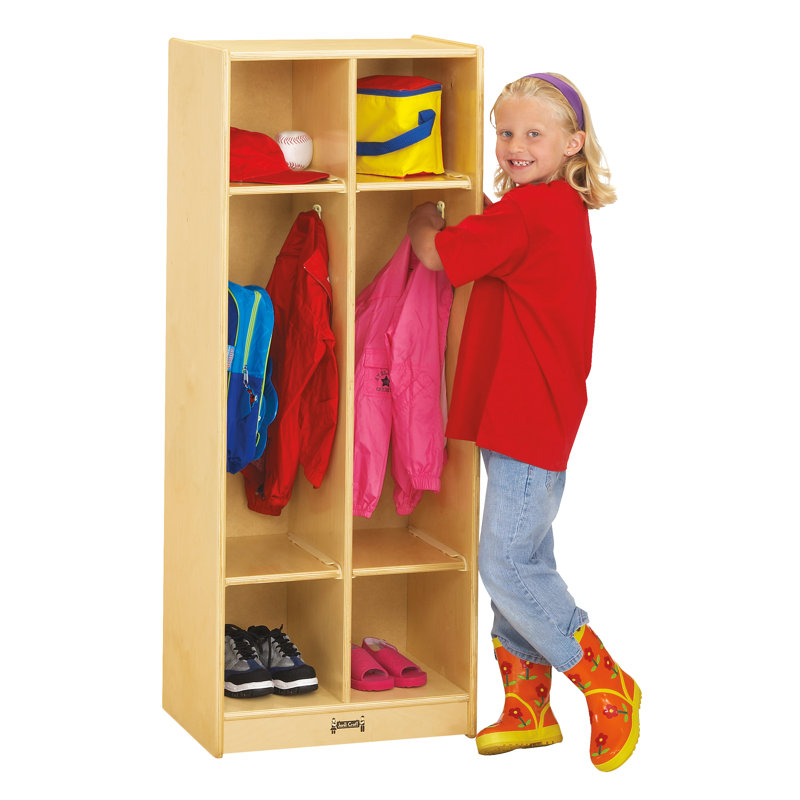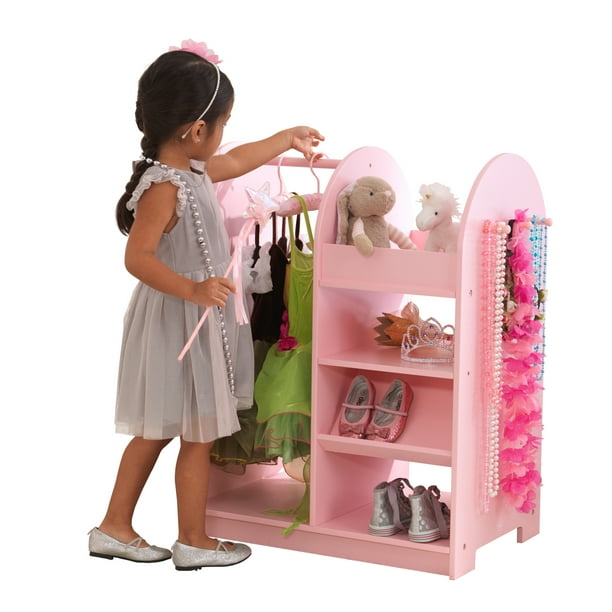 Space-saving shoe holders
Don't have enough space for kids' shoe storage? You could use this multifunctional shoe holder/hanger to triple the space.
Another idea is to mount a hanging shoe hook like this.