A hall tree is the entryway furniture that usually has hangers, shelves and a bench. Having said that, I was so overwhelmed by the variety of hall trees. You have so many choices, but I would suggest buying a hall tree with a mirror and additional storage space. Since the hall tree is placed in the entryway, you may want to have a good quality one too. Below are the high-quality hall tree with mirror and storage space!
Luxurious, craftsmanship
Farmhouse-style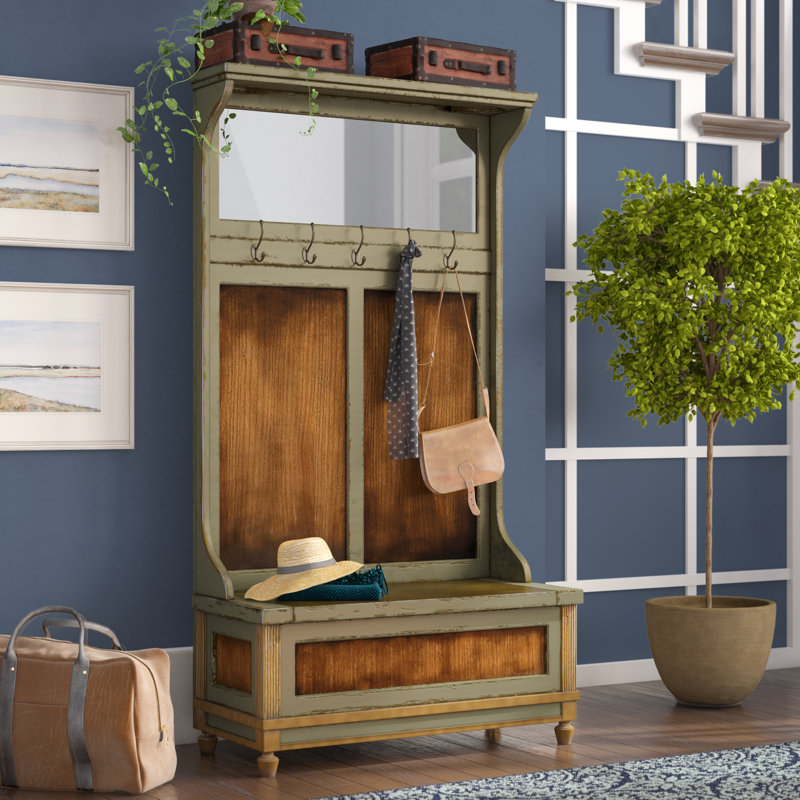 Sunny Design Sedona hall tree: This hall tree is crafted from solid oak with a rustic finish. It comes with four hooks, a mirror, a built-in bench, and storage underneath. W 38″ x D 17″ x H 78″.
Mission Oak Hall Tree with Umbrella Stand: This hall tree is made with sold white oak and made with the same technique, expertise, and attention to detail as the original Stickley Furniture. It comes with an umbrella stand, bench, and storage. W 38″ x D 14.5″ x H 78″
Modern/Contemporary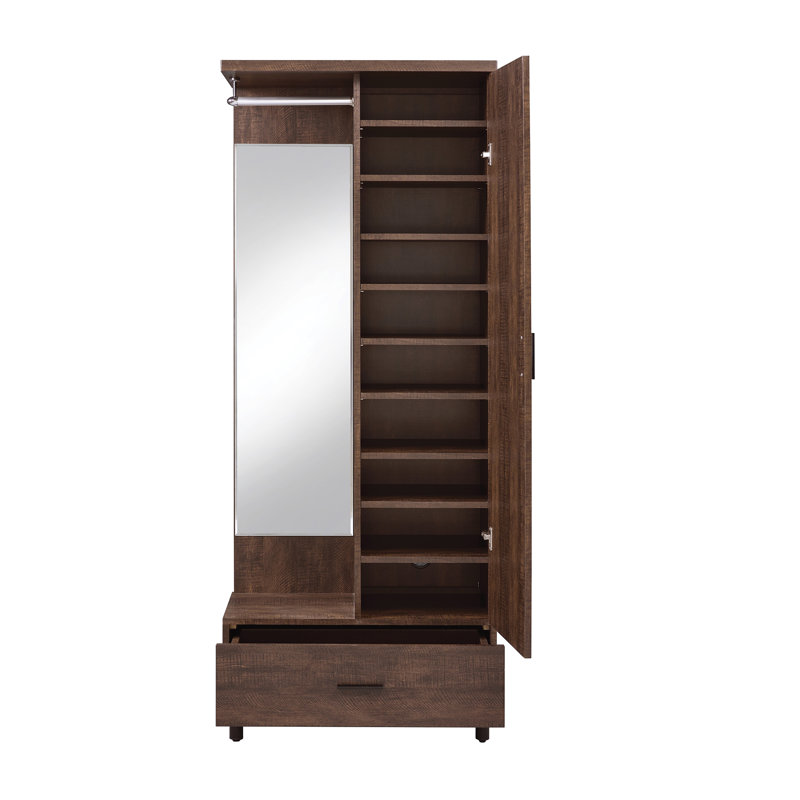 Boowill hall tree with storage bench: Up to ten pairs of shoes can be stored under the movable upholstered faux leather seat. You can hang many items on its five hooks and hanger rack.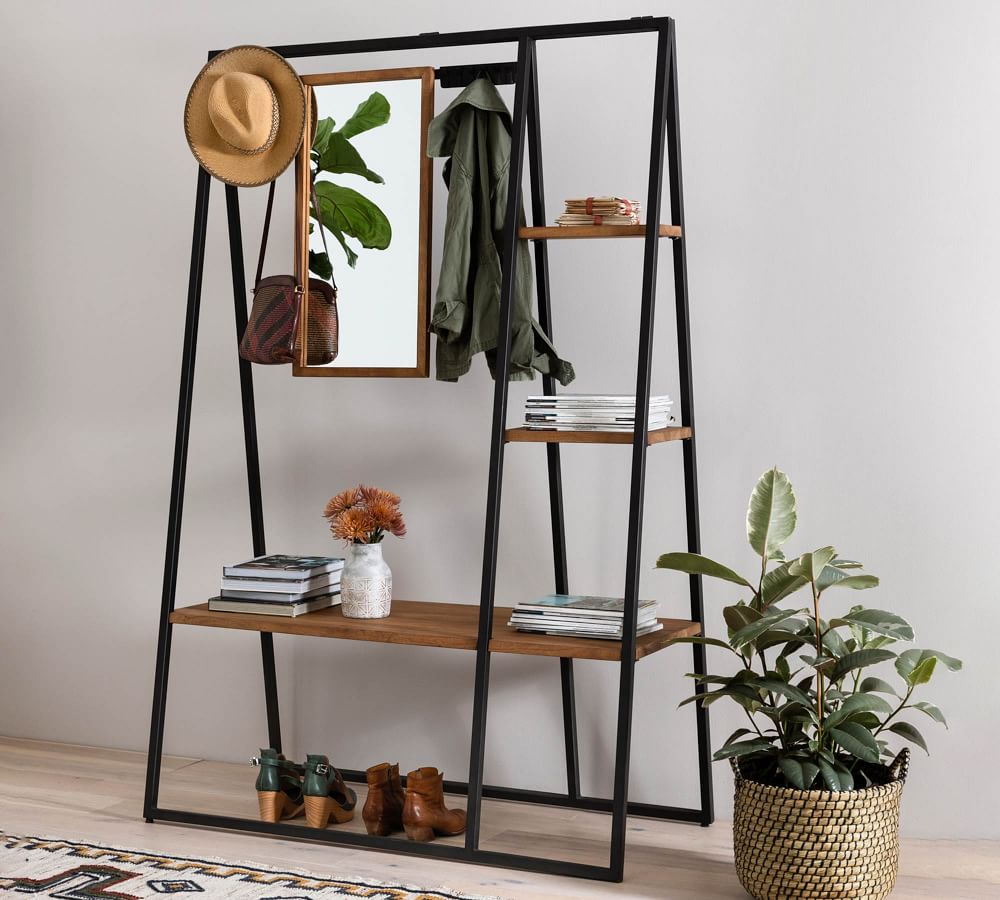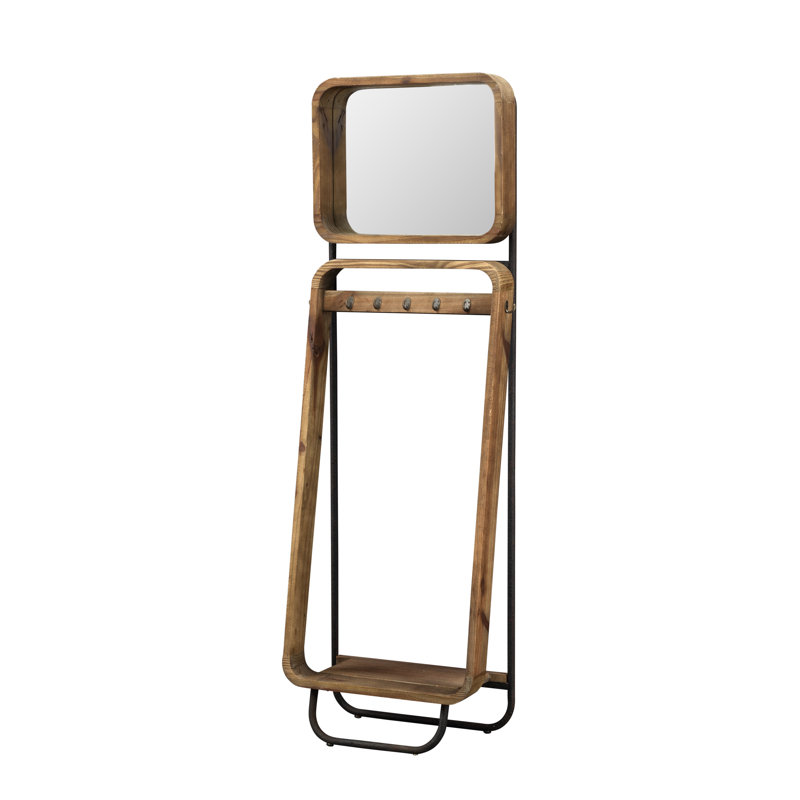 Burnham Home Designs Arya hall tree: Only a pair of shoes can be put on the bottom, so I am not sure I could call this "storage hall tree" but I love this minimalist style hall tree. It has a mirror and seven hooks. It is made of sturdy metal and pine wood. 23.75W x 14D x 75H in.