Shoe cabinet with a mirror is great for limited space since you don't need to have a mirror at the entrance. However, there is one additional benefit: making the room or hallway look spacier! Whatever the reason why you want a mirrored cabinet, here are some you can check.
Tilt-out style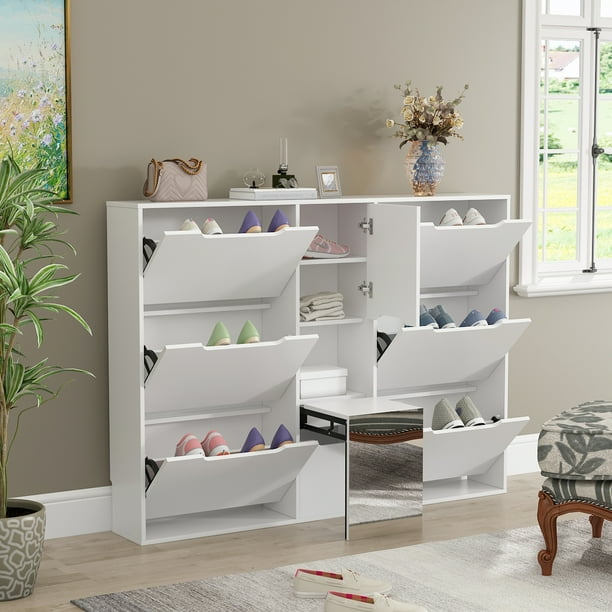 Wall-mounted style
Regular cabinet style
Cabinfield Shoe Storage Sliding Cheval Mirror:   This free-standing mirror slides open for storage space with up to thirty pairs of shoes.  It takes a few months to get it since it is custom-made but worth waiting for the quality!
Rotating shoe rack
Coaster Swirl cabinet with corkboard: This rotating cabinet has three hooks on the first side, a mirror on the second side, a corkboard on the third side, and shelves on the fourth side. This corkboard is a very interesting feature! The back color is also available.
Compact shoe rack
Bench or hall-tree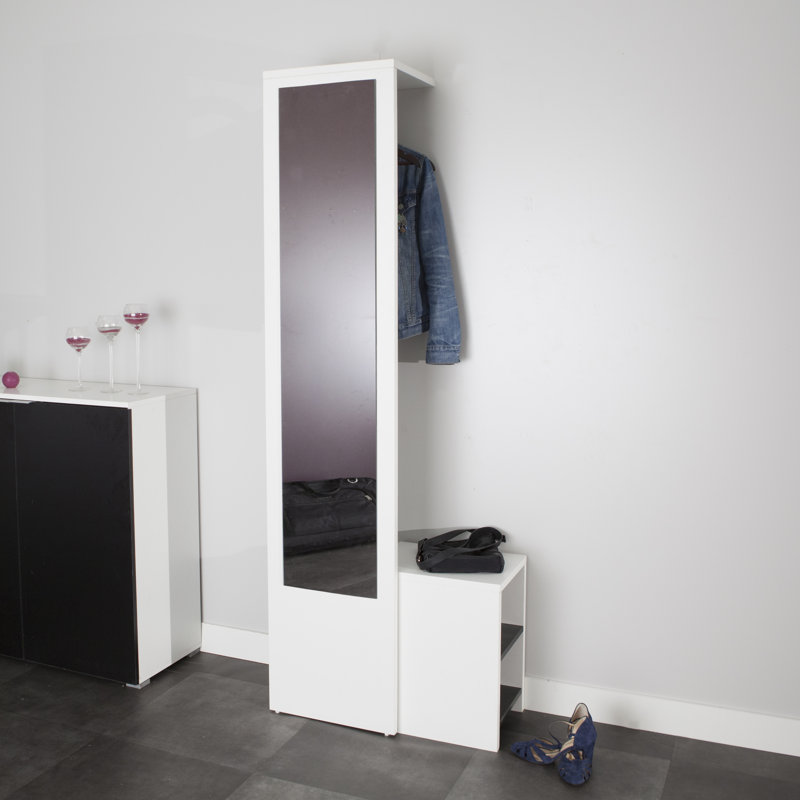 Temahome Vestibulo Armoire: This wardrobe has a modular bench with shoe storage, open shelves, and a mirror. White or Oak color is available.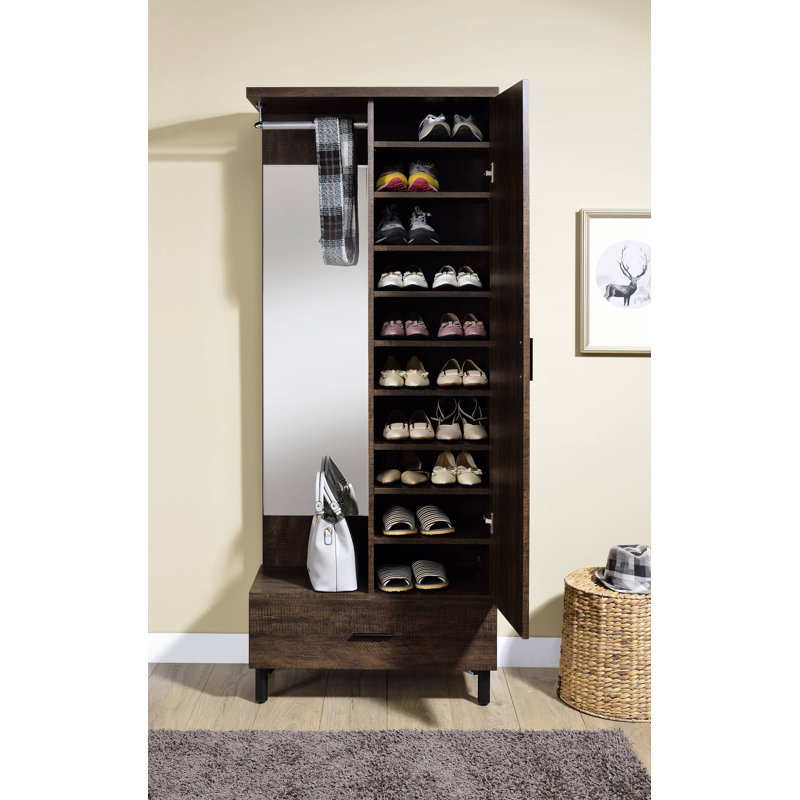 Tsula hall tree: This hall tree has an open storage compartment with mirrored back panel, shelves for shoe storage, and one drawer on the bottom.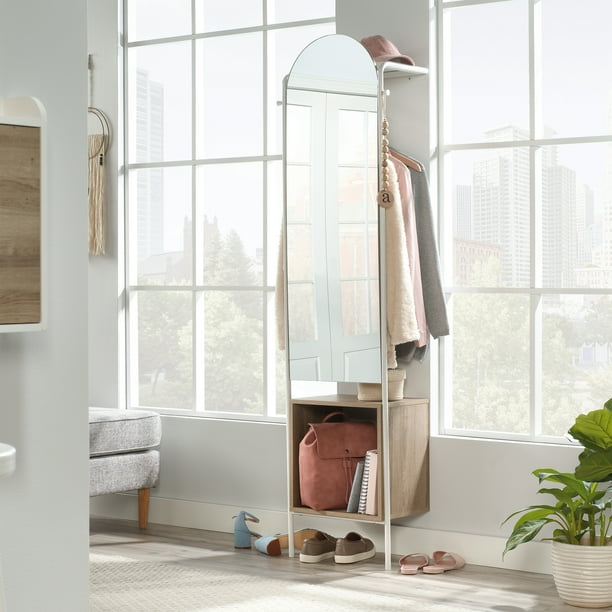 Sauder Andra Norr entryway storage: This wall-supported storage has two pegs for hanging items. Behind the large mirror is a clothes rod. Beneath the mirror is a cubbyhole storage area.