Modular shoe storage allows you to arrange the shelves to maximize the space and to add shelves if you need more later. In addition, it could be so much fun to design your space and change the arrangement easily.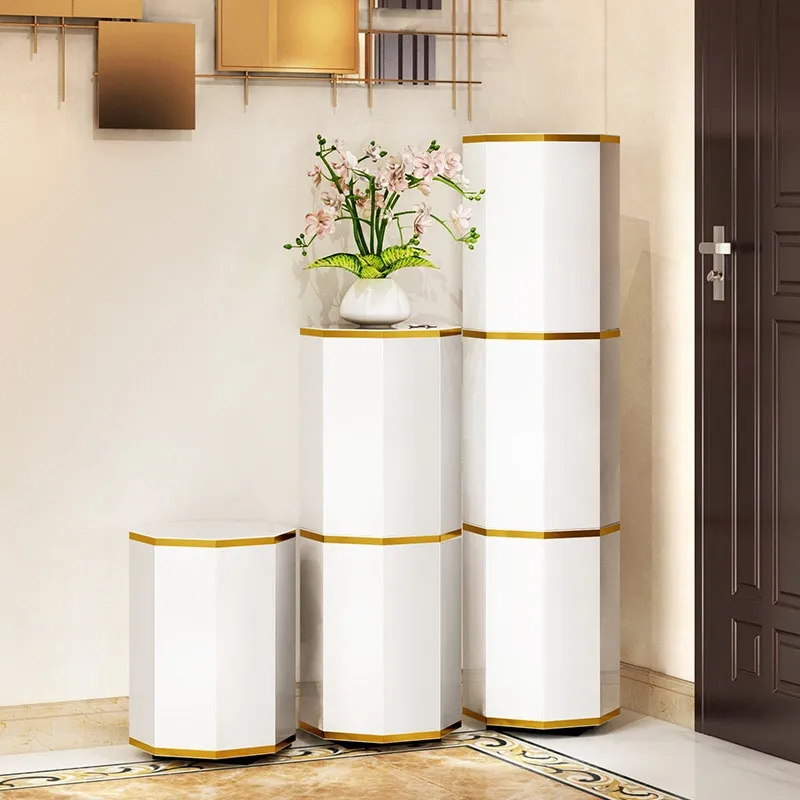 White Swivel shoe cabinet: This shoe cabinet with a white and gold finish can swivel around 360 degrees and gives a cool, contemporary feel. Inside stores up to 6 pairs of shoes. 1-tier, 2-tire or 3-tire are available and you can arrange them as you like.
The Container Store Drop-Front Shoe Box: You can access the shoes from its drop-front features even if you stack them up. Mix and match the colors (white, black, blue, grey, and red) and sizes (small, large, and XL).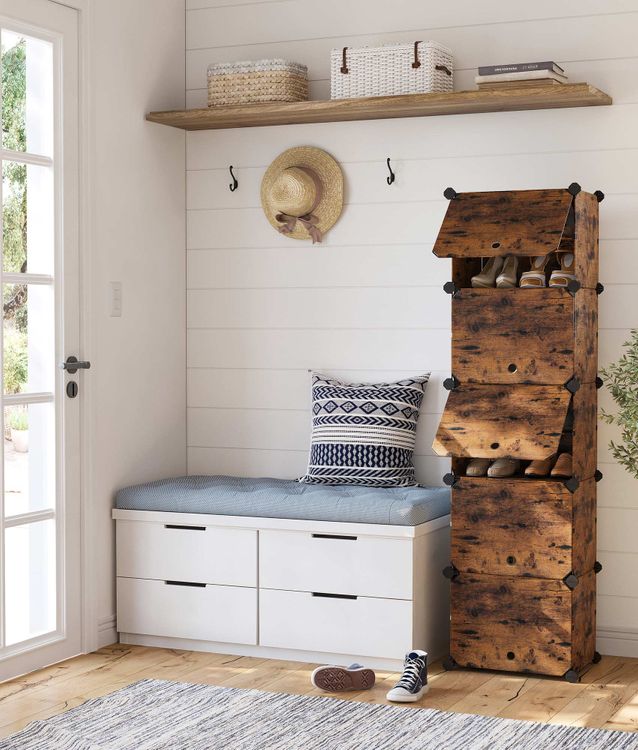 Rustic brown plastic storage unit with doors: This portable cube organizer is made of plastic, but its rustic brown color gives a different feeling from transparent plastic. Even boots can fit by removing dividers to create taller space.
15-cube storage unit: This cube is great for storing anything including shoes. You can arrange and stack the cubes using the included rubber mallet.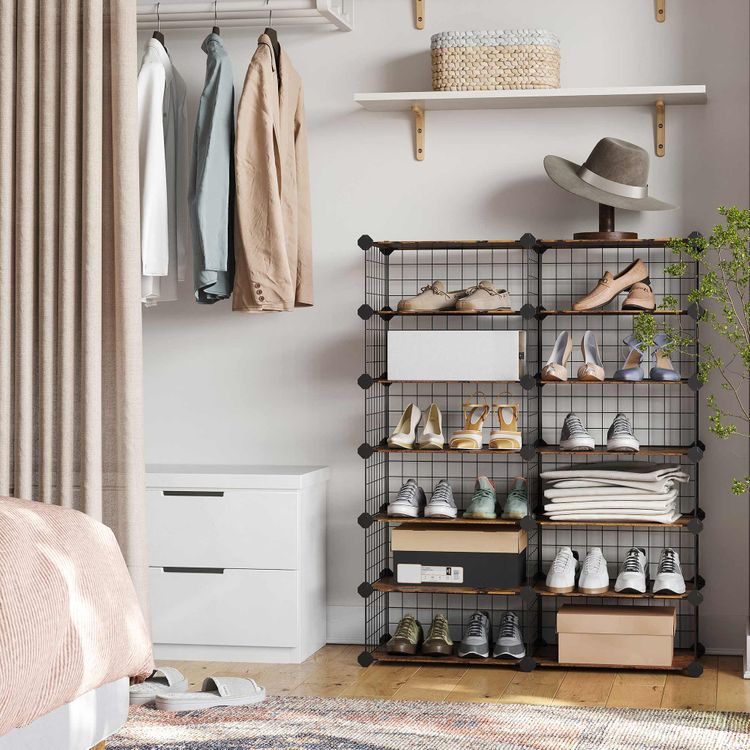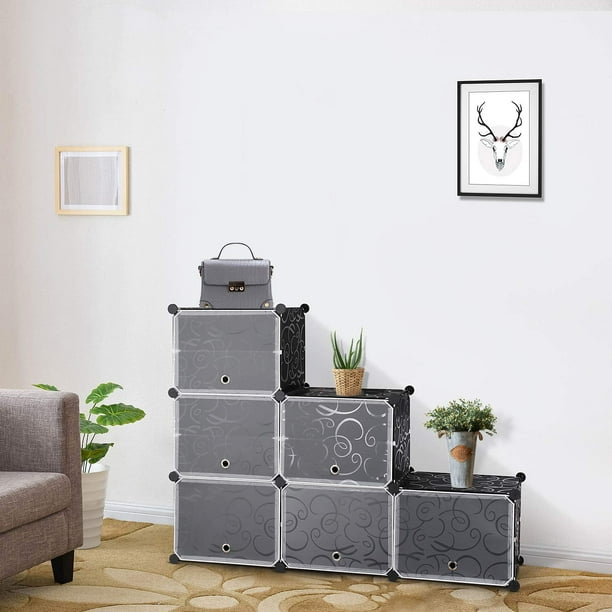 Homfa 10 cube shoe rack: The shoe organizer has eight rectangular blocks and two large cubes. You can assemble it into different shapes.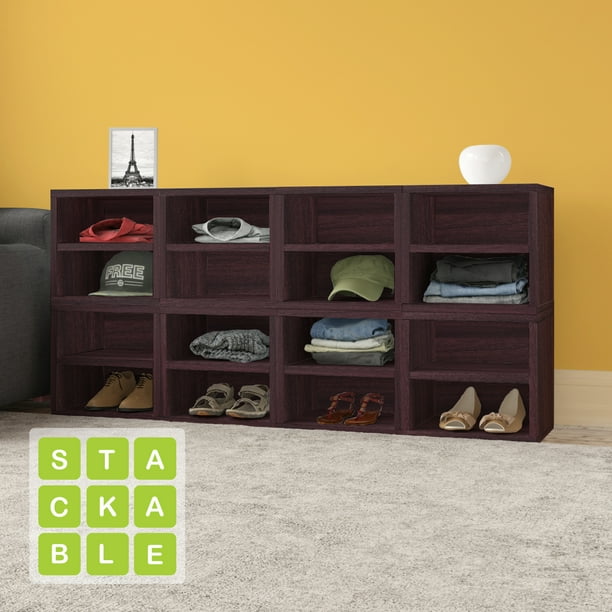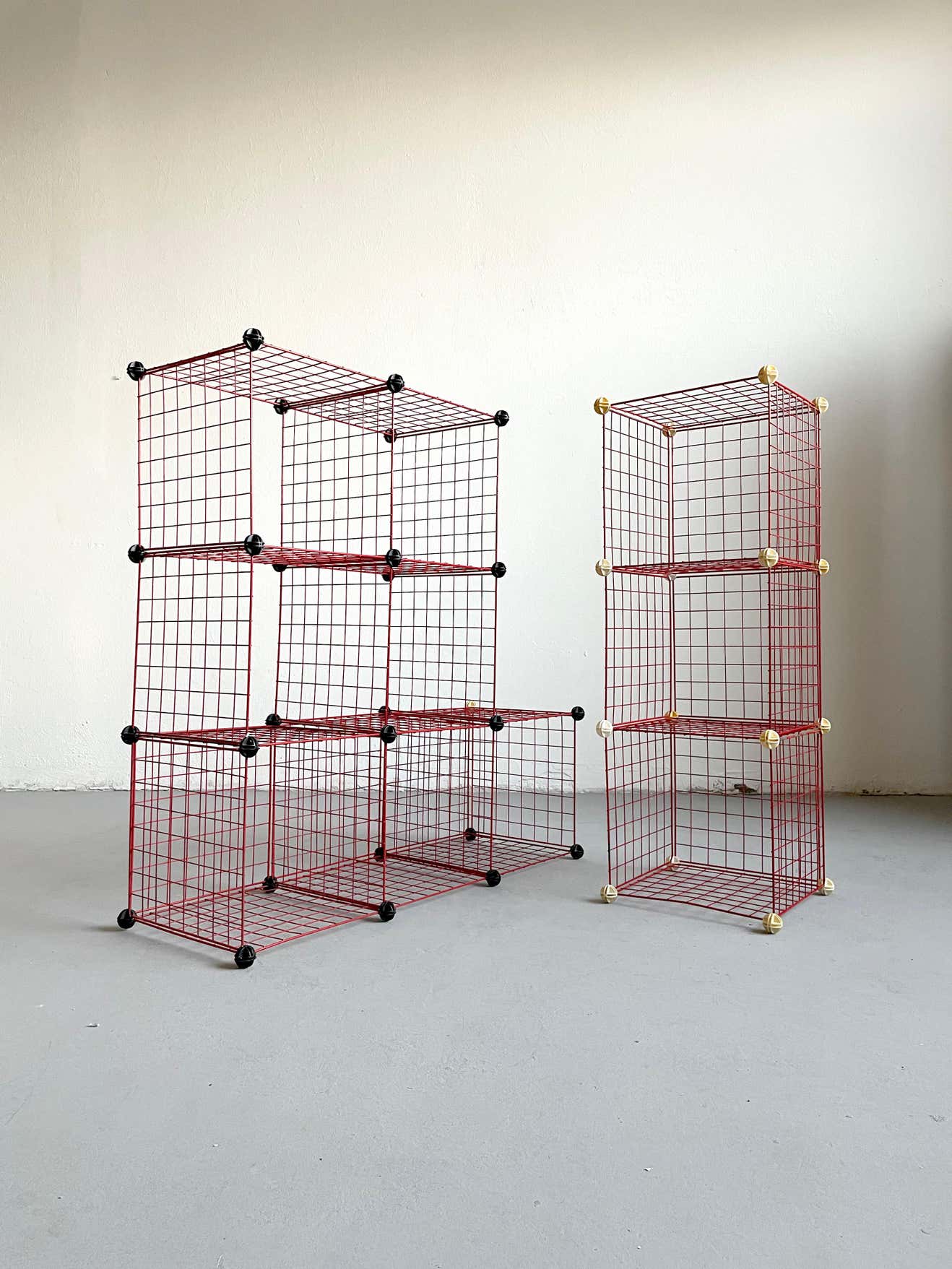 Postmodern Modular Metal Shelf: This is a vintage modular metal shelf from the 1980s.
This set comes with 36 red metal panels and 44 connecting plastic bowls in black and white color.