Vacation rentals
Most likely, you would not be present when the guests arrive at the vacation rental property. So, you can't politely ask them to remove their shoes when they arrive. So what would be the best way to keep the house off shoes?
Adding a no-shoe policy to your house rule is a good start, but in reality, many guests don't take off their shoes still, and it is almost impossible to enforce it, but there is something you could do. Then what should we do?
Shoe rack at the entryway
Just putting a shoe rack at the entryway gives the impression that the host wants you to take off their shoes. You could offer disposable slippers and/or socks on the shoe rack. The guests would appreciate it.
I would use a simple standalone shoe rack because the guests have to know this is the shoe rack. The examples are: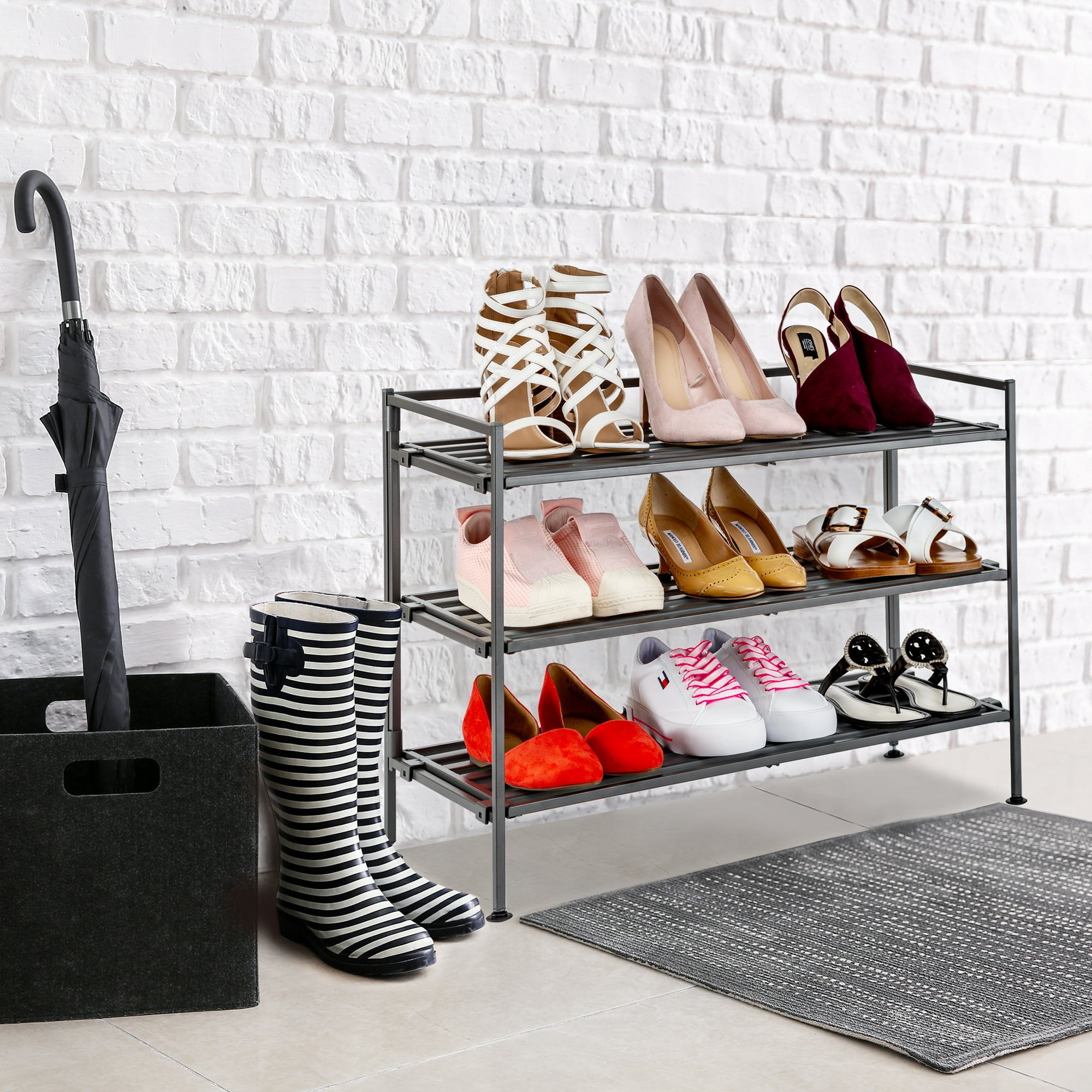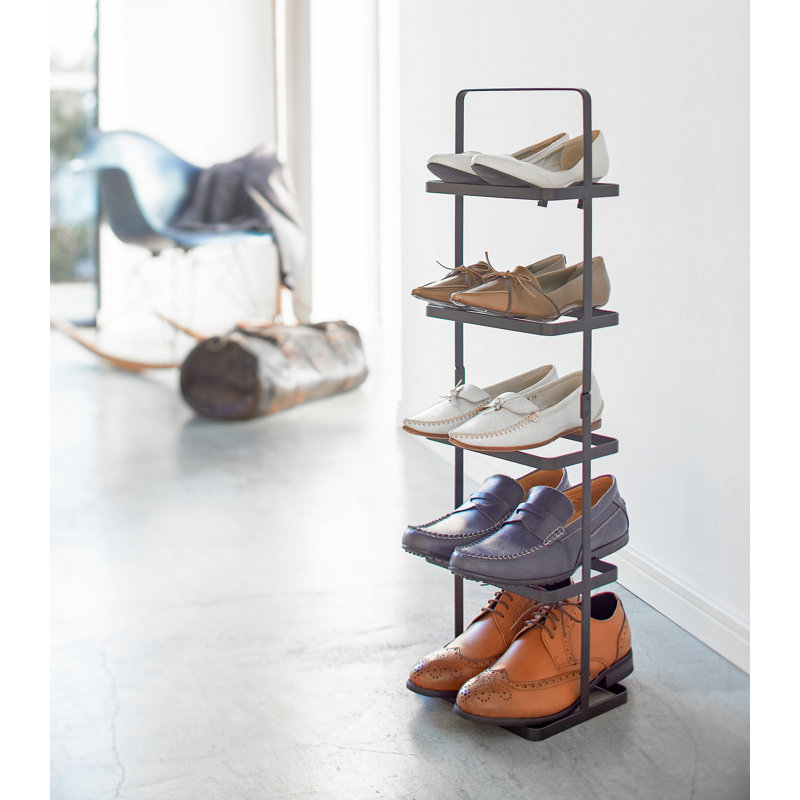 Yamazaki shoe rack: This shoe rack, made of steel, is simple but stylish. Black or white are available.
Please remove your shoe sign
The sign asking them to remove their shoes is another way to remind the guests to take off their shoes. Showing the sign only without a shoe rack see more often, but I feel that a shoe rack and the sign together would be better.
You can create your own sign, but here are some you could buy.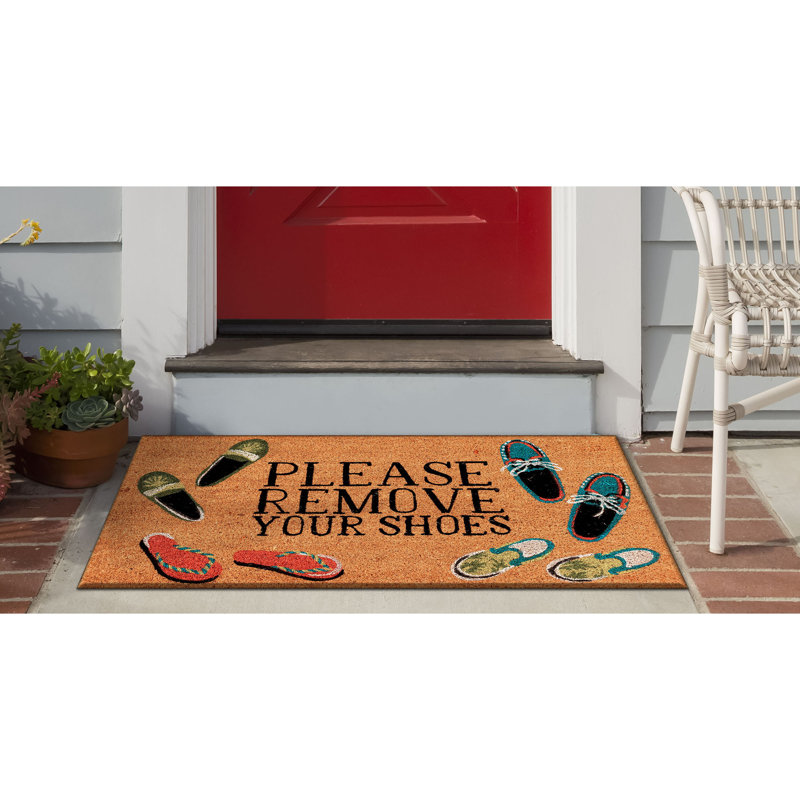 Hartfield outdoor mat: The doormat is good for keeping the dirt from coming into the house, and this one is asking people to remove shoes; how perfect!
Your house
Creating a no-shoe in the house, you live in is not as hard as in the vacation rental.
If you show up at the entrance to welcome guests without shoes, they would ask if they should take off shoes. When the guests do not notice it, just ask, "would you mind…?". In our house, this works pretty well. Offering slippers or socks would be nice for the guests. (Chick this blog about house slippers).
For service people who come to the house to fix some stuff, just offer the shoe covers (check this blog about shoe covers).
You could create a no-shoe zone or no-shoe room if you have a baby or toddler. One of my friends created such an area for her baby; she did not mind that guests came in with shoes as long as the baby area was clean.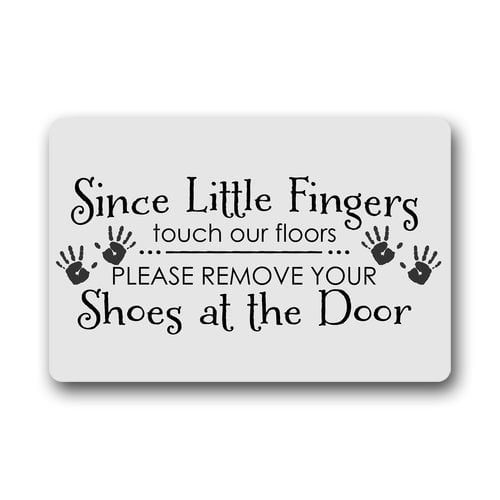 No-shoe sign: This sign is asking people to remove their shoes since little fingers touch the floors. Most people would take their shoes off.