Over-the-door shoe organizer is one of the reasonable shoe organizing solutions in a small space. It holds lots of shoes, and usually, the assembly is easy. It is overwhelming to see many different types (mesh or clear pocket, metal or plastic rod, shelf, wire etc..) out there on market.
A little bit of research helps you avoid waistin time shopping experience. First of all, think of what types or size of shoes you want to keep, and where you want to hang. If you plan to store bigger shoes, make sure that you have the ones that fit the size. Also, the over-the-door hook could not fit the door, or the door may not close even if the hook fits. In that case, you may have to adjust the organizer yourself.
Mesh pocket over the door orgnizer
MISSLO Over The Door Shoe Organizer: This organizer has 24 mesh pockets and the overall size is 56 1/2″H x 22 1/3″W.  It receives very good reviews.  Mesh pockets allow it to breathe and avoid mildew.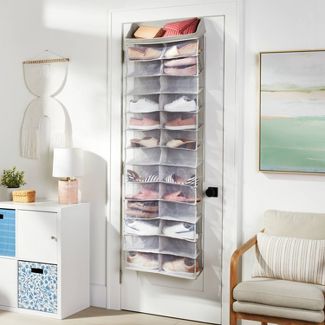 Clear Pocket over the door orgnizer
Narrow over-the-door shoe organizer
Large shoe over the door organizer
Roomganize large shoe organizer: Even men's size 16 shoe fit this pocket. The price is higher side (over $20) but could be worth it if you need to store the big shoes. It has 24 mesh pockets.
Metal or plastic over-the-door shoe rack
Closet Maid 16 pair overdoor shoe organizer: Metal shoe rack is sturdier than cloth shoe organizer, although the door gets heavy. This organizer comes with 8 shelves and can hold a maximum 16 shoes. You can adjust the levels of shelves depending on your shoe size.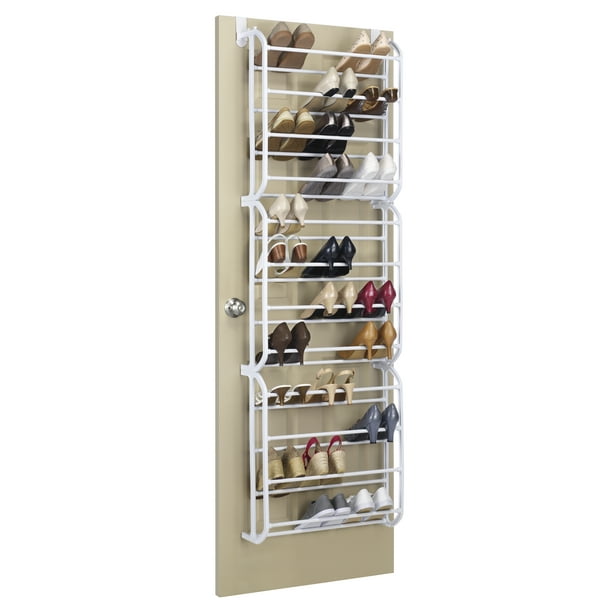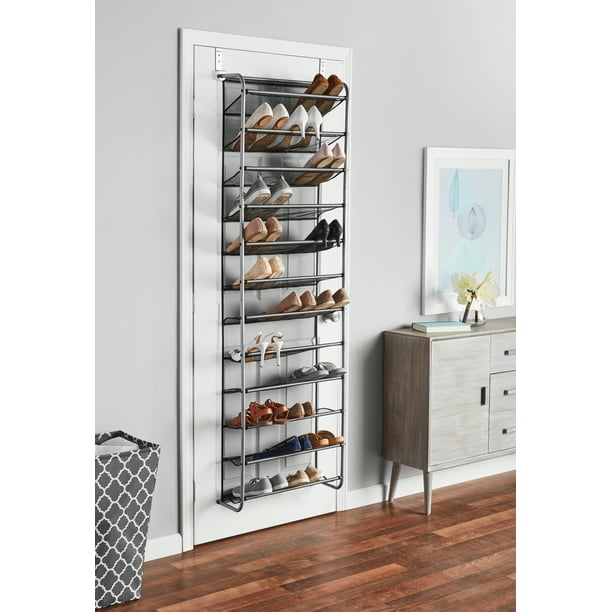 Baby or children over-the-door shoe organizer
Flip-flop shoe organizer
Multifunctional use over-the-door organizer