Do you have a shoe collection? If so, a revolving or rotating shoe rack is an excellent choice to display the collection! Even if you are not a shoe person, a rotating shoe rack allows you to easily choose different shoes every day. Many of revolving shoe racks are to be installed in the closet. If the closet system is not an option for you, there are standalone rotating shoe racks that you can place in the room.
Closet system
Lazy Lee's Women's Dream Rotating Shoe Rack: This shoe rack is, as the name indicates, a woman's dream! It looks like the store display. Amazing! if you plan to build a new house or remodel the closet, it may be the chance to include such a gorgeous shoe display.
Revolving shoe rack with eight shelves: The entire shoe rack pulls out and rotates 180 degrees! There is also the revolving shoe rack with boots rack too.
Richelieu Revolving Shoe System with six shelves: Richelieu revolving shoe system with six shelves can up to hold 24 pairs of shoes, rotating 360 degrees. Richelieu Revolving Shoe System with fourteen shelves, which can hold up to 54 pairs of shoes, is also available. Both are intended for top and bottom mount installation in closets.
Lazy Shoe-Zen from Rev-A-shelf: Men's Lazy Shoe-Zen has four adjustable plastic shoe horns per tier; the women's version has five of them per tier. Five-tier men's, three-tier men's, additional (one-tier) men's, and five-tier women's, three-tier women's, additional (one-tier) women's are available. So if you purchase men's five-tier, up to 20 pairs of shoes can be stored.
Rebrilliant 30 pair rotating shoe rack: Each layer of this shoe rack is equipped with guardrails to prevent shoes from falling. The top height is adjustable.
Shoe Rack/Shoe Tree
Standalone Cabinet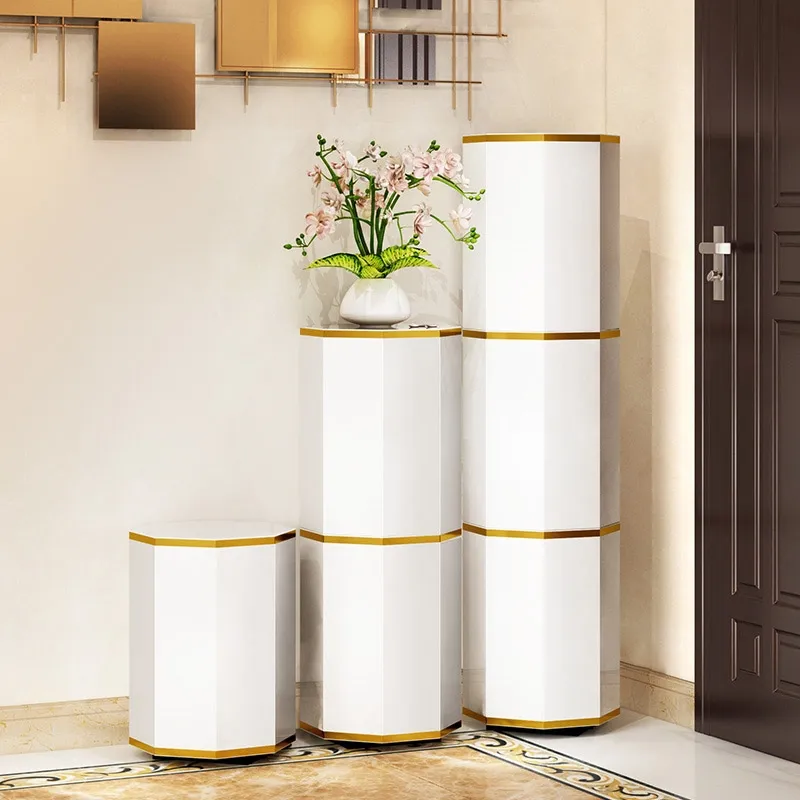 Swivel Shoe Cabinet: This cabinet is made of durable aluminum and steel. Each curved door stores up to 6 pairs of shoes. This shoe storage can swivel around 360 degrees with the black rotating base. One, two or three tiers are available. Black and gold color cabinet is also available.
Bench with Storage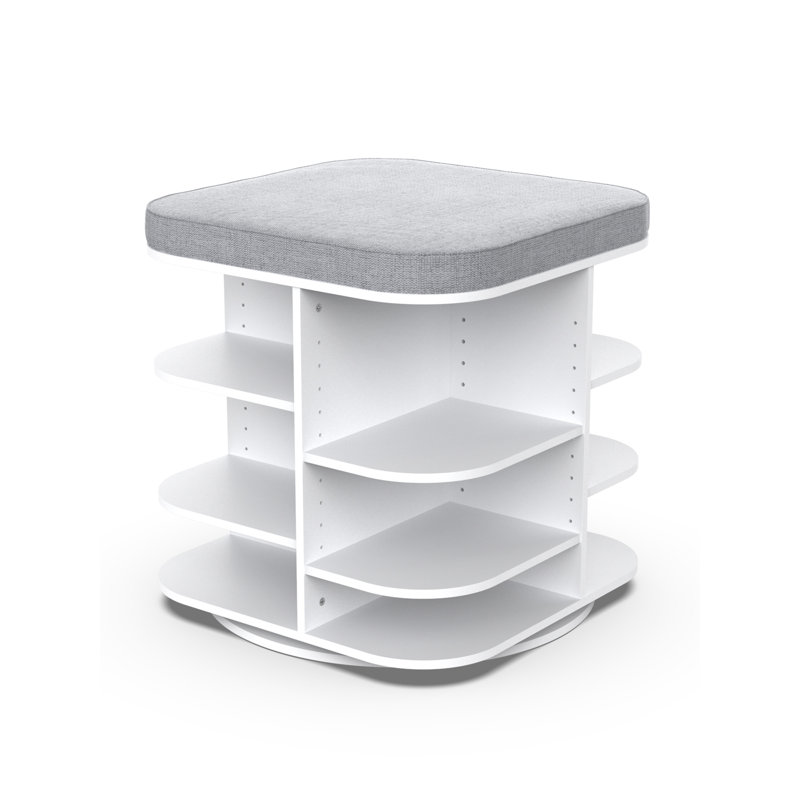 ClosetMaid Shoe Storage Bench: Combine the convenience of a rotating shoe rack with the cushioned bench! There are total 12 shelves so 12 shoes can be stored!