Do you ask your house visitors to remove their shoes? Recently most service providers who come to the house, such as plumbers and electricians, bring their covers, but still not all the time. Then, how about the house guests? You could offer slippers, but some don't like to wear slippers someone else may have put on before. So, it is good to have shoe covers in handy so that you can offer shoe covers to the people coming into the house.
Disposable
I provide disposable shoe covers for those who come inside my house. They often did not fit the man who wears safety shoes in particular. So I would suggest buying larger covers.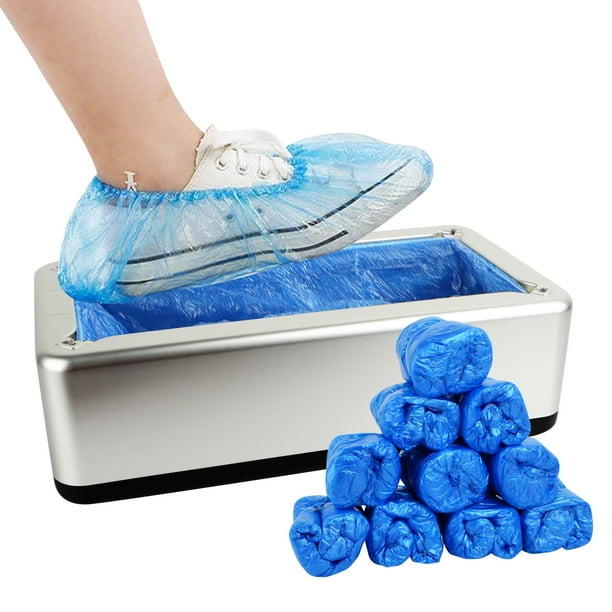 .
This foldable shoe cover holder is nice because it has "Please cover or remove your shoes" sign on it. You can provide shoe covers, socks, or slippers inside it.
Reusable
Reusable Step in Shoe Cover: This cover is called "step-in" because the pressure of your feet when stepped in will help the covers to fasten the grip around the shoes. Check to see how it works on the website! Color choices are available.