Having a bench at your entryway is so convenient for sitting on it to put on or remove shoes. Additional storage space would definitely help to clear the entryway. There is a blog about benches with storage spaces that can hide shoes, but some people mentioned they wanted to know more about shoe cubby bench. So here are some I suggest.
Cubby style
Loll designs cubby bench: This cubby bench from Loll Designs looks very good as the manufacturer calls "aesthetically pleasant way to store the shoes". Loll products are made with 100% recycled high-density polyethylene (HDPE) primarily from milk jugs! It is waterproof so you can leave it outside if you want. It is available 1) in three sizes 2) in various colors and 3) in styles (with or without boots storage).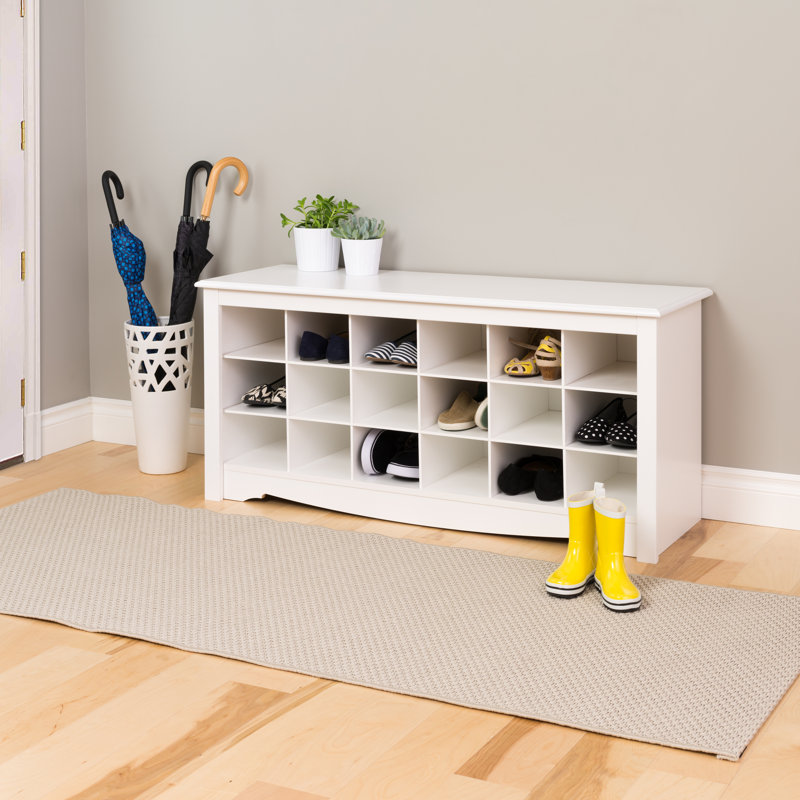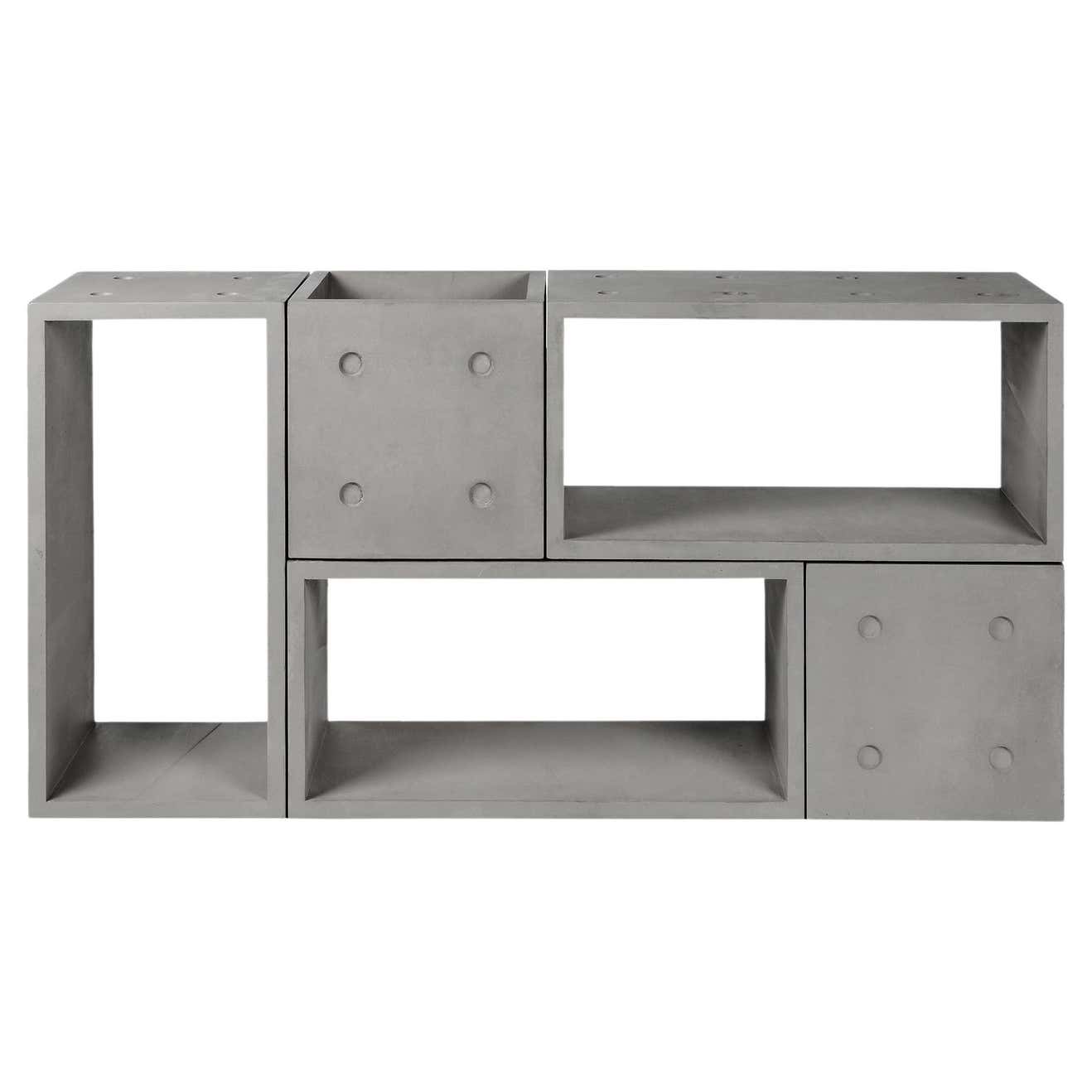 Dice storage module combo: This comes with two small and three large dice concrete cubes. It can be a shoe storage bench or can be your record storage!

Rakku shoe rack bench: This rack has an adjustable pocket system and holds up to ten pairs of shoes. It also comes with a removable dust cover.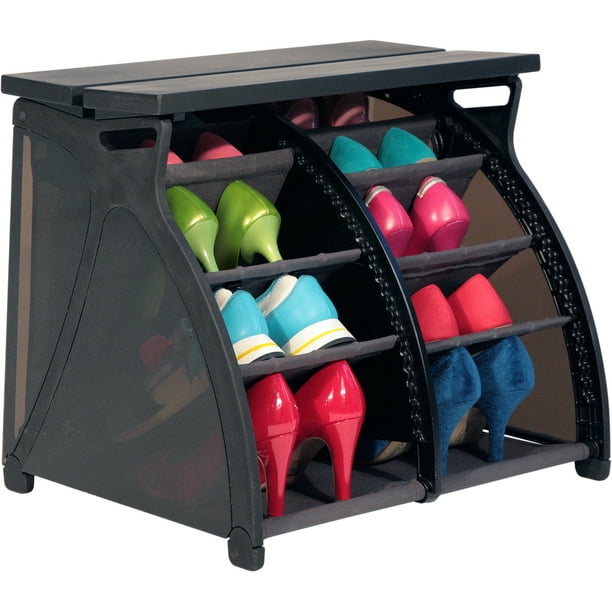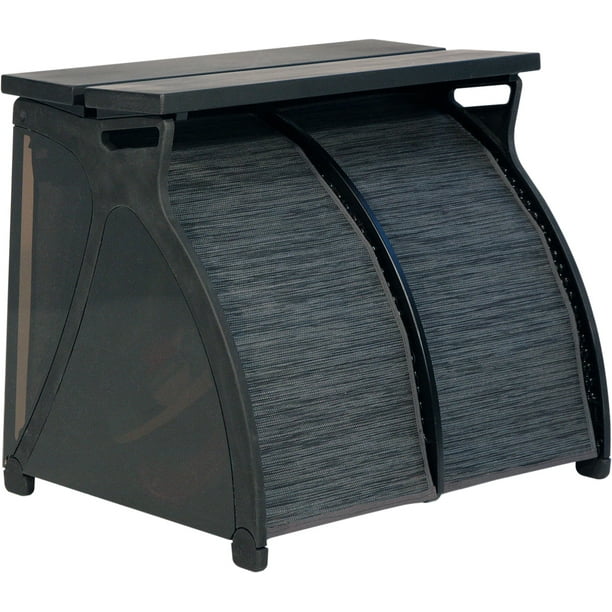 Open-top for additional storage
SOBIBO Shoe Rack Bench, Shoe Organizer: This shoe bench is very space efficient. It has a magazine rack and hidden drawers on the side.
LAX storage bench: The LAX Storage Bench combines solid English walnut construction with a charcoal grey sliding felt seat. The felt seat slides for the storage space below.
IRONCK Storage Bench: This bench is made of iron and engineered wood. The open top enables you to store additional items. Black, natural oak, and vintage brown colors are available.
IRONCK Shoe Storage Bench: This piece with lift-top storage is made of iron and engineered wood too, but the seating is more comfortable with the leathered cushion. Brown and natural oak colors are available.
Sliding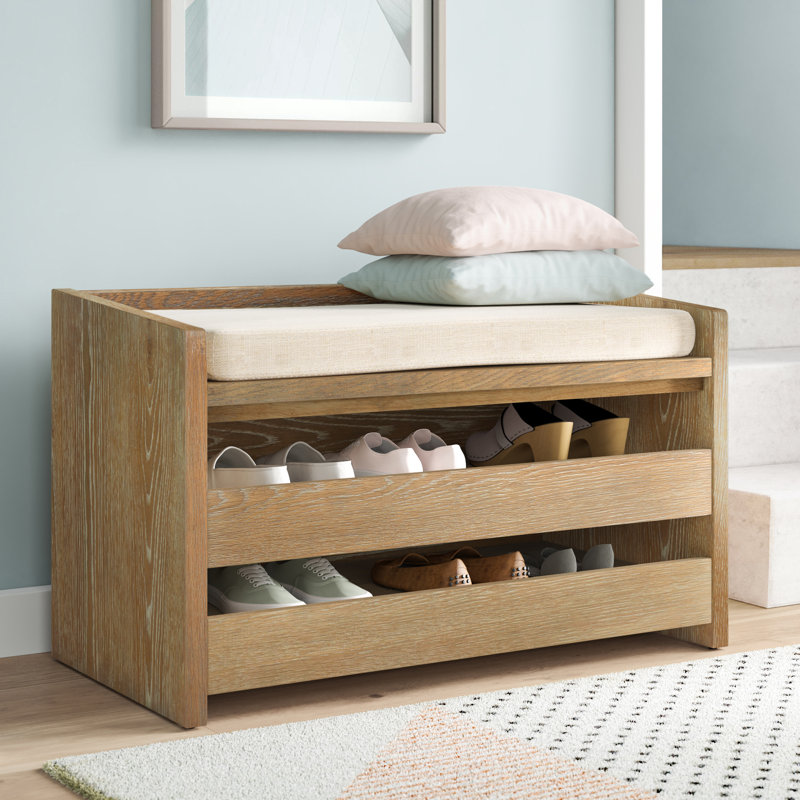 Safavieh Percy shoe storage bench: This may not be the exact "cubby" storage, but unique and functional. It has two drawers that slide out and a slightly angled top frame to make you sit comfortably.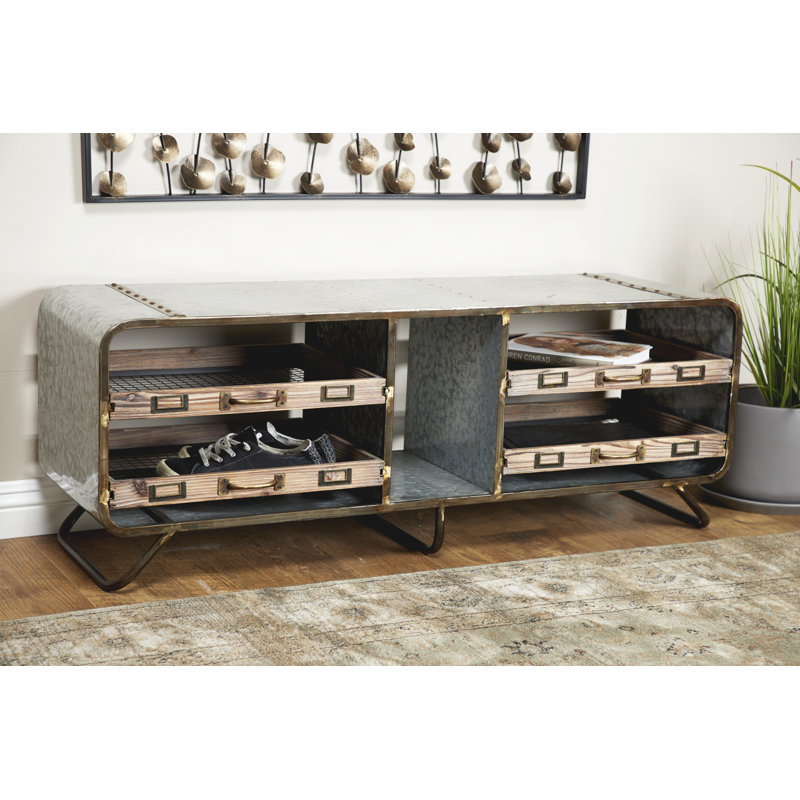 Litton Lane gray metal farmhouse unit: This is a very interesting piece! The drawers' bases are metal grids, and the center has an open space for storing boots. This is smaller and lighter than it looks (48"W x 18"H x 14"D) and 26.5 lbs.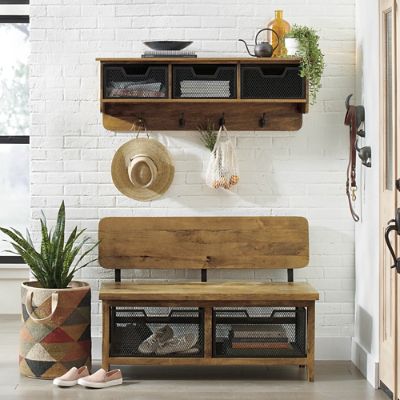 Parker entryway bench: This bench is made of solid mango wood and iron, and two baskets are included. This is very well constructed! There is a matching shelf if you want.
Simple shelf