Don't have enough spaces to store your shoes? Do you have more shoes that you can store in the current available space? There are many products that double or even triple the space! If you have dead space, just measure the space correctly and choose the product that fits into the area.
Shoe Slots double your space! Japanese organizing consultant and author, Kondo Marie (aka Konmari) used this type of shoe organizer when she appeared on Japanese TV show to demonstrate organizing shoes. I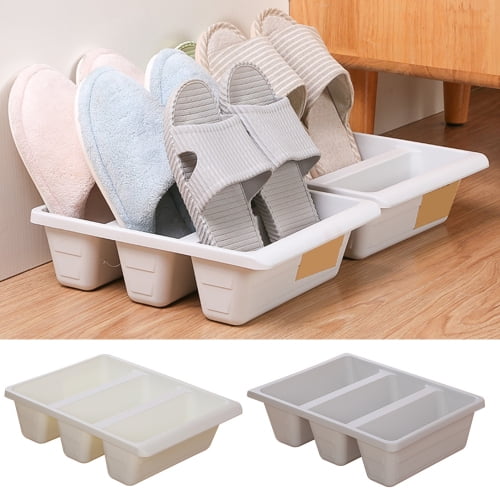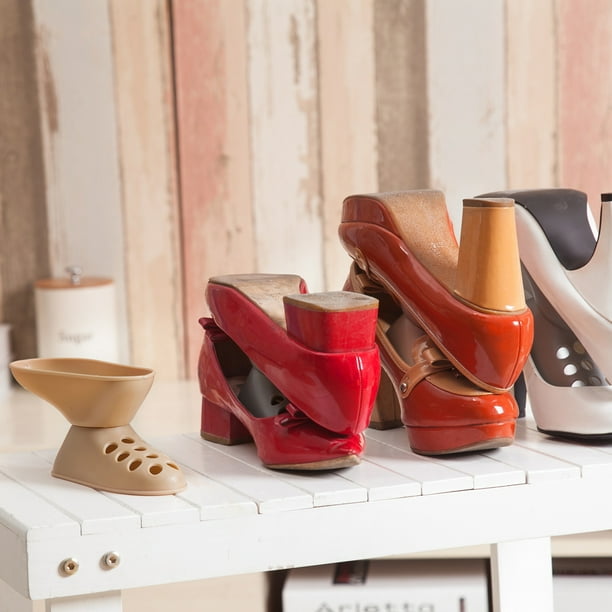 Umbra Terrace clear stacking shoe rack: This stackable shoe rack is suitable for narrow spaces. You could fit them into a space that does not have enough depth for regular shoes. You can stack five racks vertically.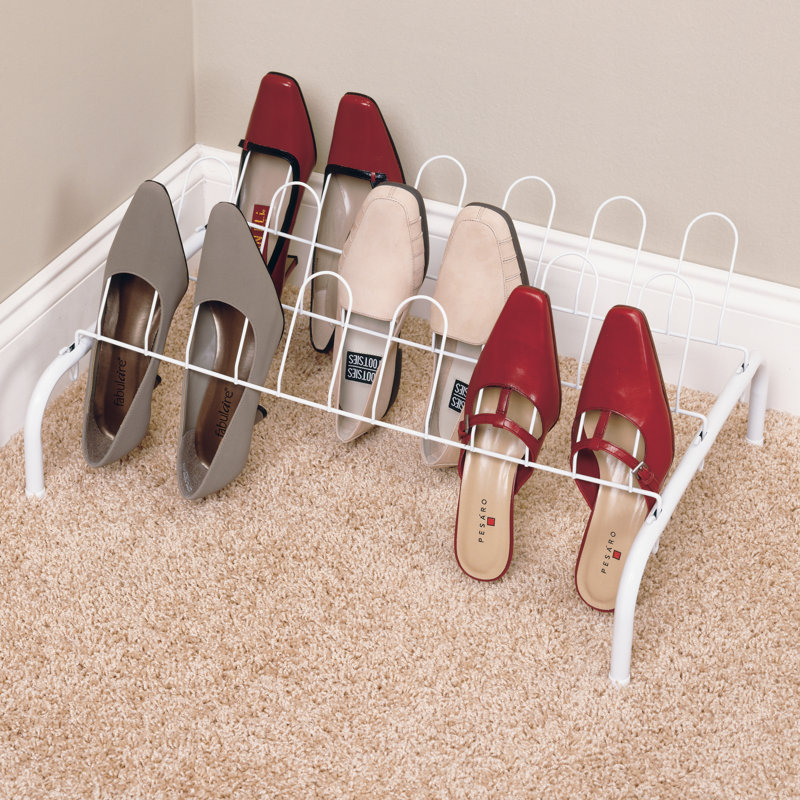 ClosetMaid shoe rack: This rack hold up to 9 pairs of shoes. This rack may fit into your dead space in the closet or garage, under-bed, or anywhere!
Moteph shoe organizer: You can store up to 16 pairs of shoes in the organizer. It is suitable for bedroom, garage, attic, basement, and dormitory use. The clear see-through cover allows you to see shoes inside!
Whitmor door shoe rack: This plastic rack is sturdier than the fabric over-the-door rack. This one holds up to 18 pairs. There are similar one that can hold more pairs of shoe, but it gets heavier and the door may not move or close smoothly.
Designs4Comfort round shoe ottoman: This ottoman is a great shoe storage option in your living room without being noticed by anybody that this is shoe storage. A variety of color options are available to match your style!