I love minimalist designs because they are very functional but give calming and serene feelings. The minimalist style decor helps us be more organized and motivate us to clean the room too.
Here are some simple but elegant shoe racks. They do not need to be expensive, but some are not cheap. You pay more for the quality and design.
Freestanding shoe rack
Maze bill shoe shelf: This geometrical design shoe shelf, designed by Louise Hederström for the Swedish Mazemade, is made from recycled steel. Grey, white and walnut-stained ash. Matching coat hooks are available too.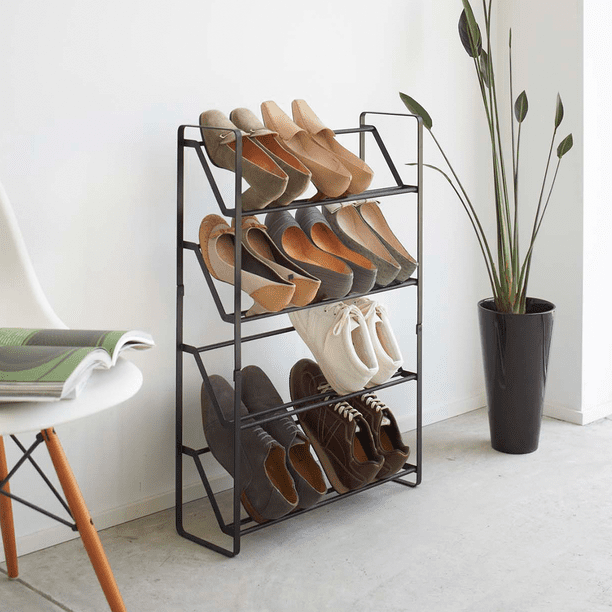 YAMAZAKI home Frame Slim Shoe Rack: This shoe rack is made of steel. It holds up to 12 shoes, depending on shoe size, but very slim (6.9 x 20.9 x 31.5 inches). White or Black is available.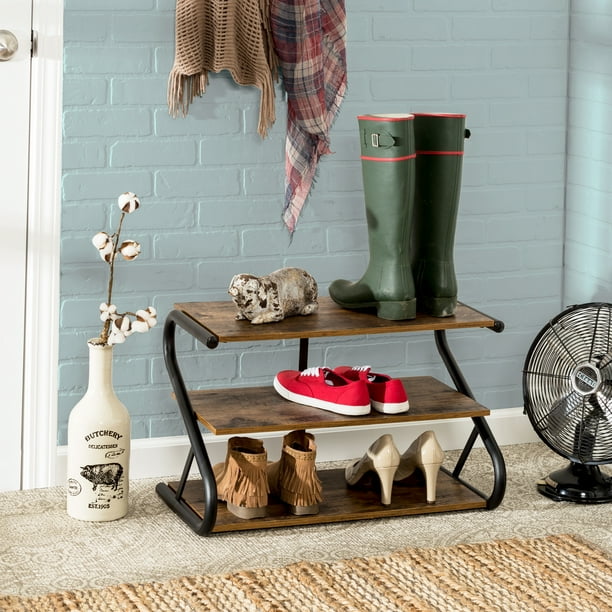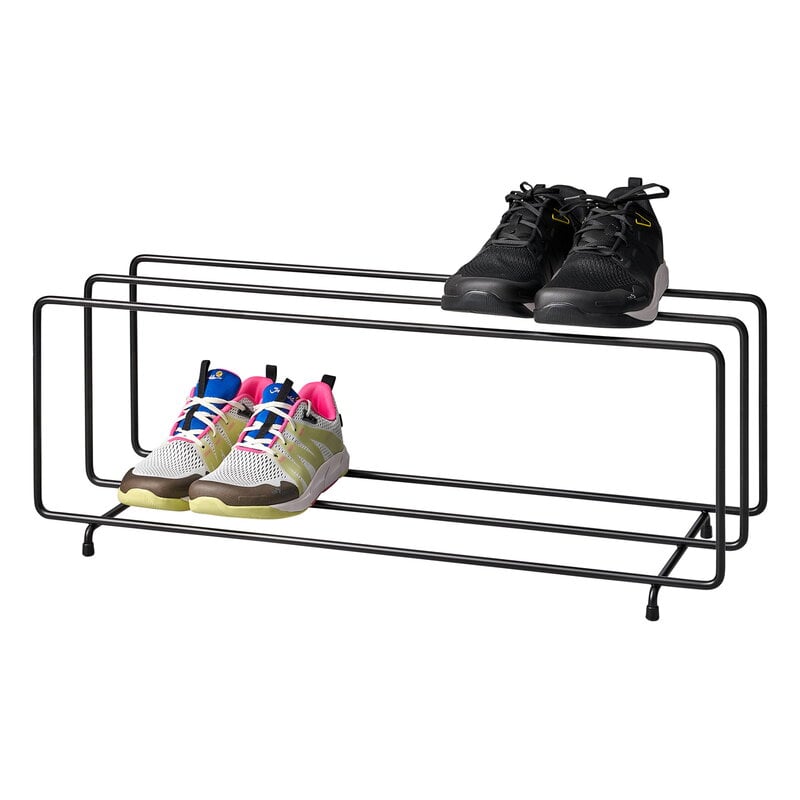 Mixrack shoe rack : The Mixrack shoe rack, designed by Tapio Anttila for Maze, stores your shoes with style!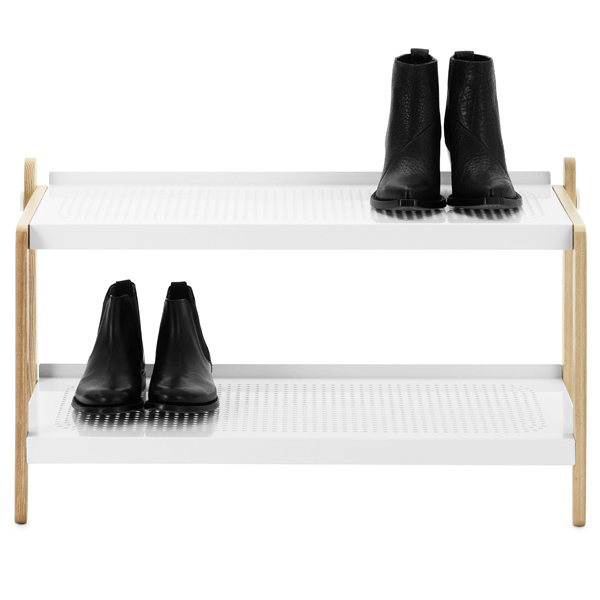 Sko Shoe Rack: Sko Shoe rack by Normann Copenhagen consists of an ash wood frame with two perforated steel shelves.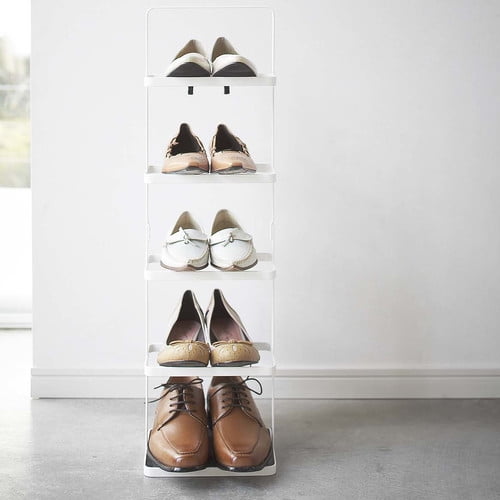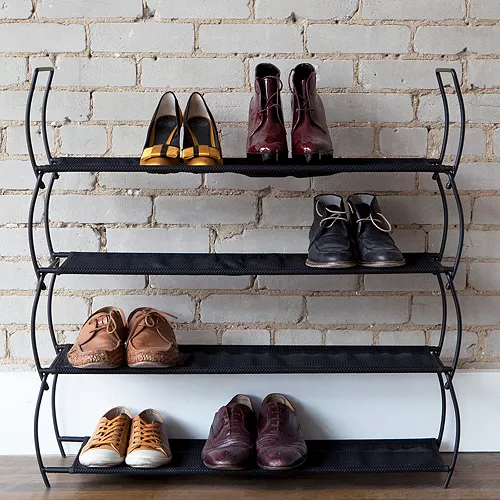 Wall-leaning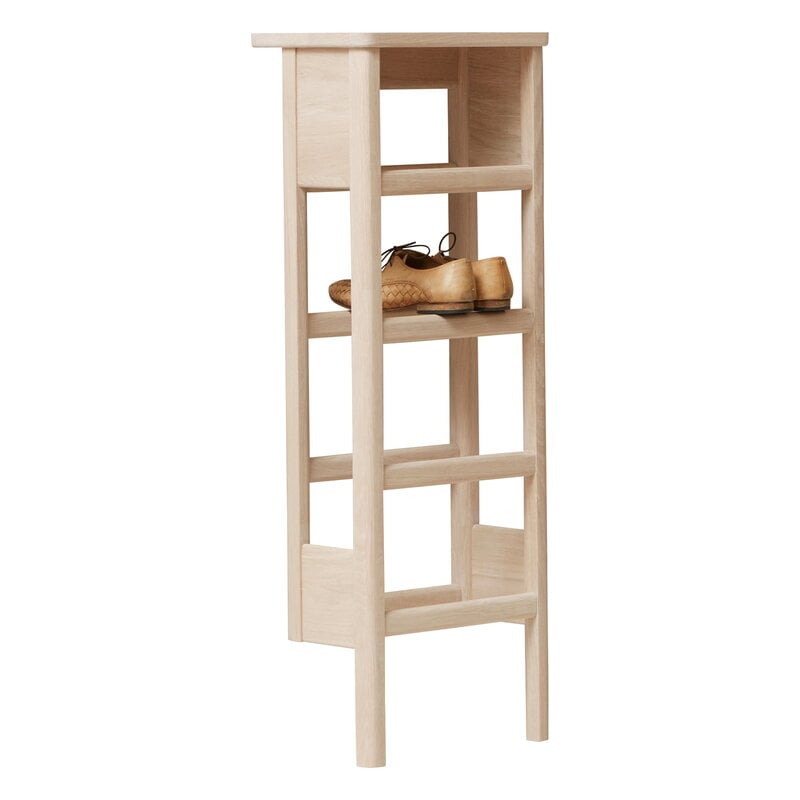 Coat rack / Hall tree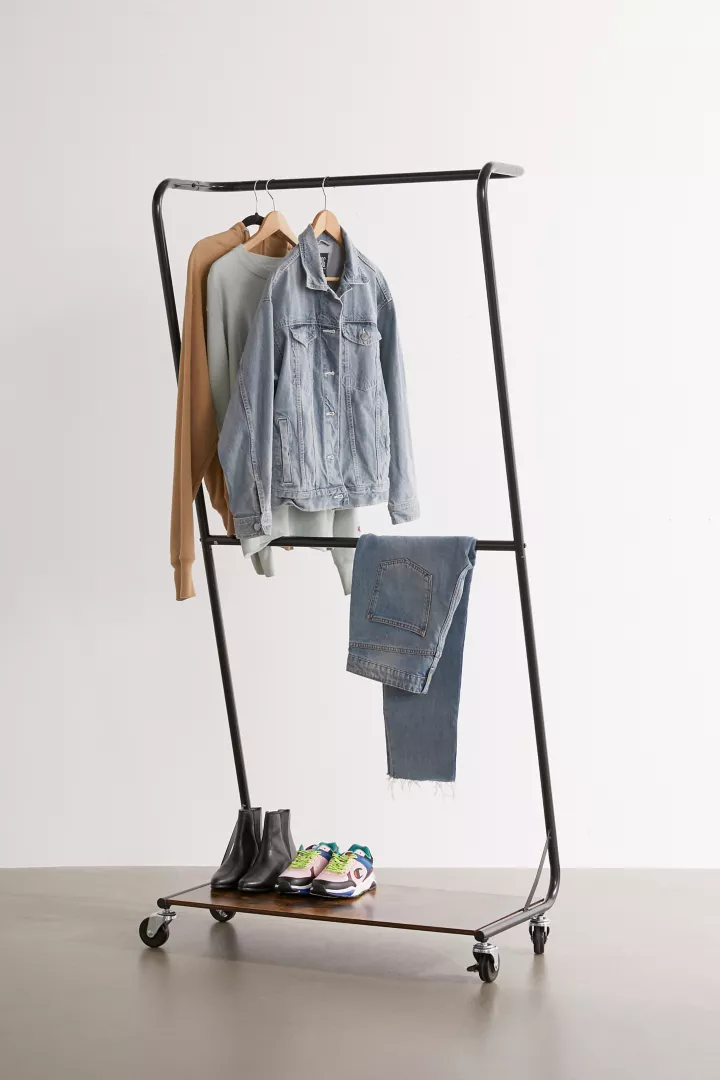 Billie Clothing Rack: This clothing rack from Urban Outfitters features an asymmetrical silhouette. The bottom shelf with four wheels is good for moving it around.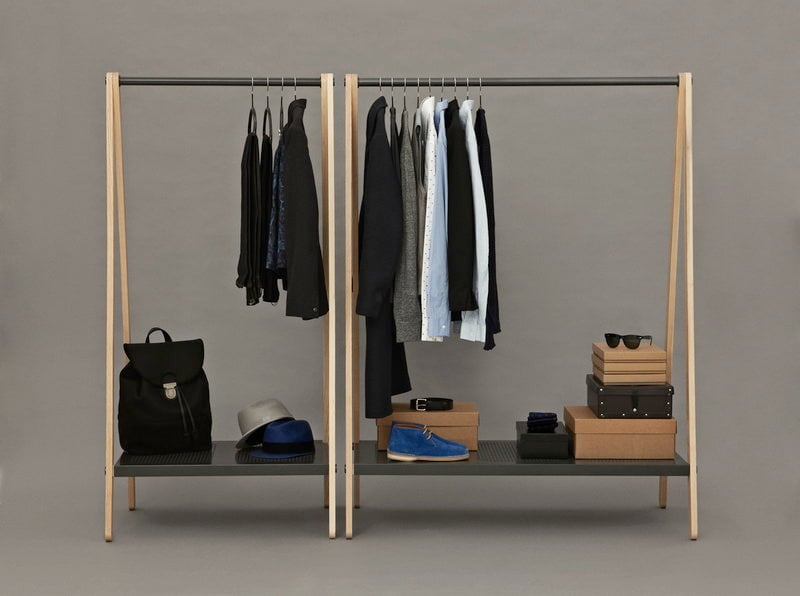 Toj clothes rack: The frame of this rack is in ash wood and the rail is made of steel. It is designed for Normann Copenhagen by Simon Legald.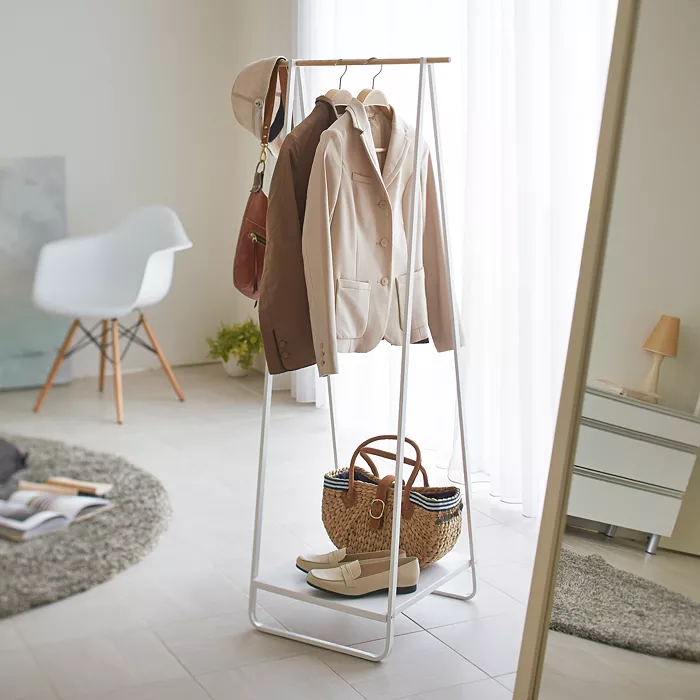 Shoe bench