If you live in a small apartment, RV or studio, you want to use every extra space for additional storage space. Under the bed is one of them. Even if you live in a big house, under-bed space is a good option for shoe storage, mainly seasonal shoes. You can store them in a garage or closet, but under the bed is very hidden!
Depending on the bed you have, you have several choices depending on the bed you have. In any case, it is essential to check the height of the space before buying any of these storages. Also, I highly recommend putting a deodorizer in the shoe storage.
Wheeled storage
Dormco rolling under bed storage shelf:  This rolling storage is good to keep accessible items such as everyday shoes. The height after assembly is around 6.5 inches, so make sure your under-bed space can accommodate it.
Shoe bag
A shoe storage bag is a bag separated by dividers. They are flimsy but reasonable storage options.
Under bed oxford shoe storage organizer bag with adjustable divider: This shoe bag can hold 10 pairs of shoes. Adjustable divider gives you flexibility. For boots, Whitmor 4 Section Underbed Boot Bag is a good option.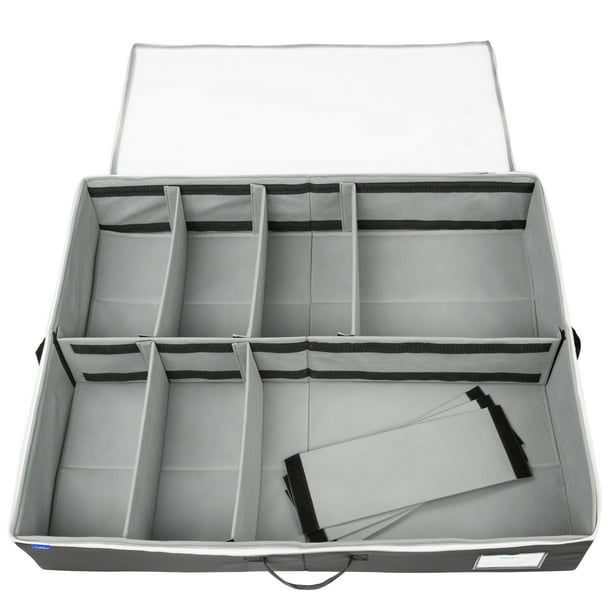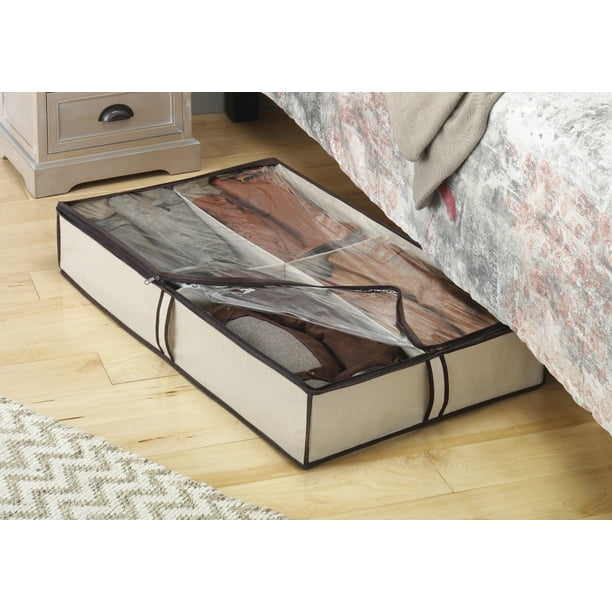 Plastic drawer
Under-bed Drawer (Clear Plastic): This Plastic Drawer by Container Store is one of the great under-bed storage. It is large enough to hold a lot of shoes and extra stuff and not too high to fit under most of the beds. (the size 17-3/8″ x 29-1/8″ x 5-7/8″ h).
Bedside storage cubby