Wall leaning shoe rack, most of them look like ladder shoe rack, is very convenient. It is ready to be used (no assembly required or requires only simple assembly like screwing) and the looks are clean, modern, and simple. People living in a small space often use the leaning shoe rack too. You can also use them at the garage or outside of the entrance.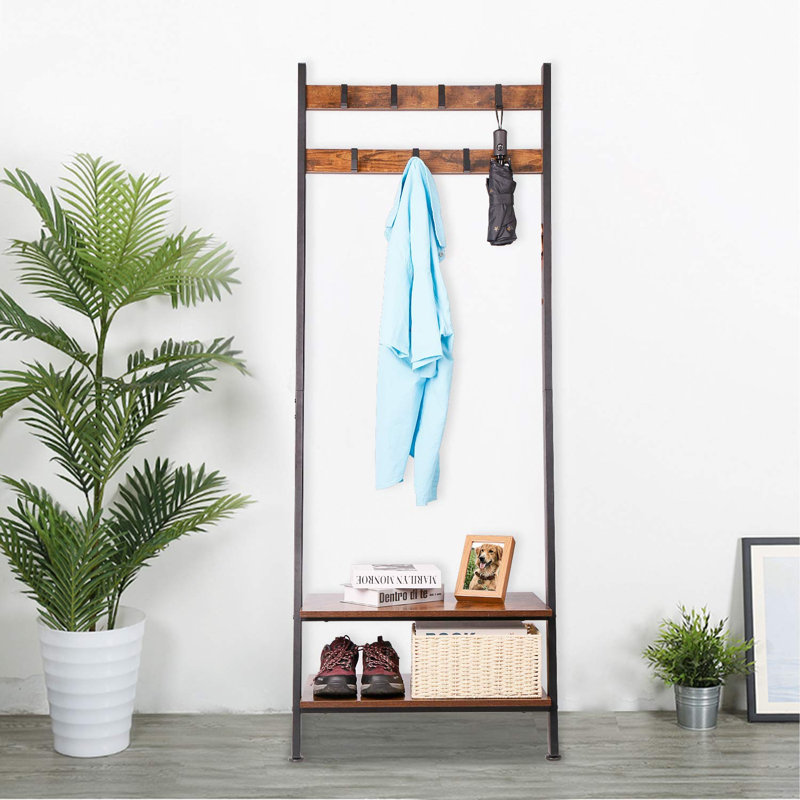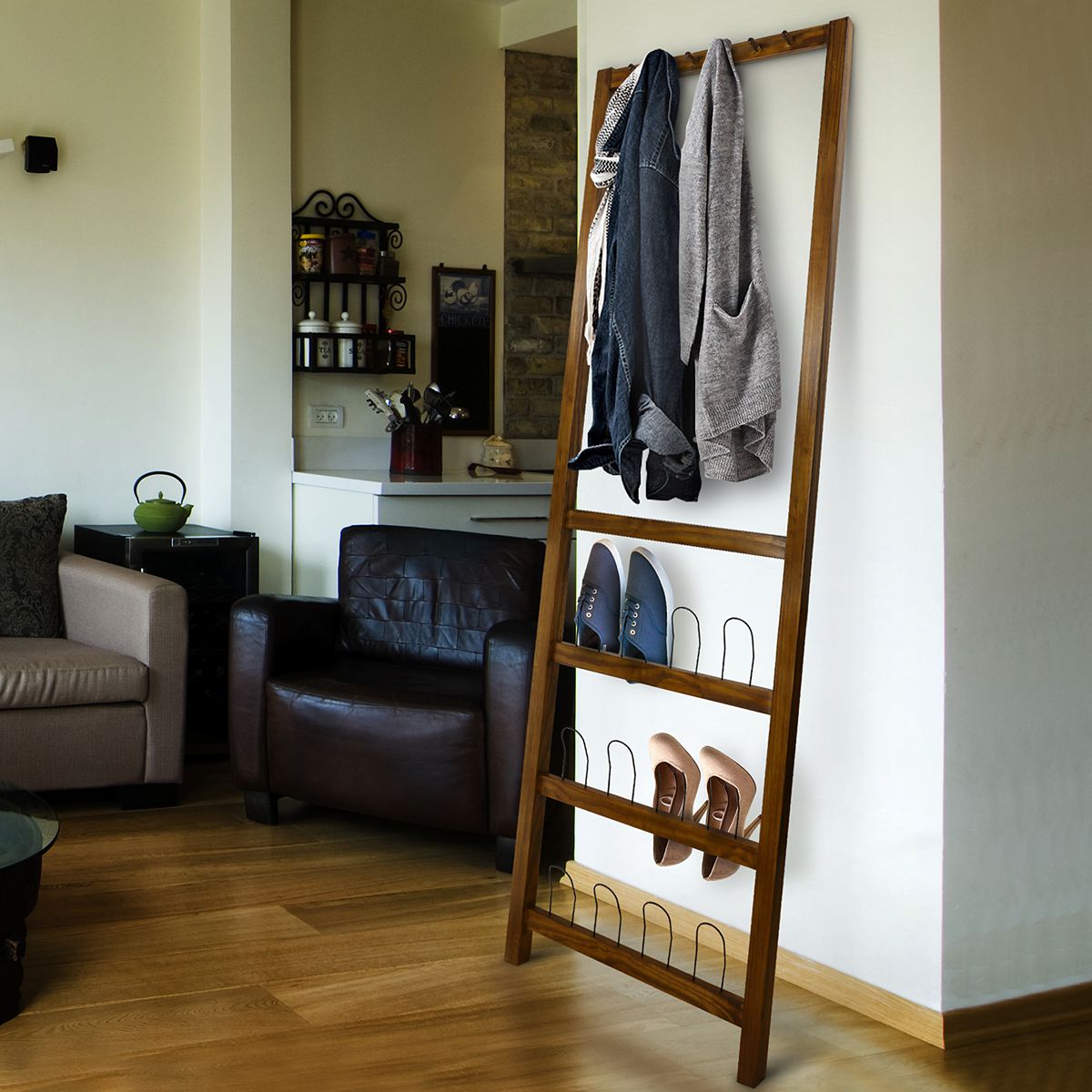 Casual Home studio leaning shoe and coat rack: This rack has six hooks for hanging coats or hats, and twelve metal frames for shoes. It is perfect for the entryway to hang jackets, bags and hats, and store (and dry!) your shoes. The size is 24″W x 2.75″D x 74″H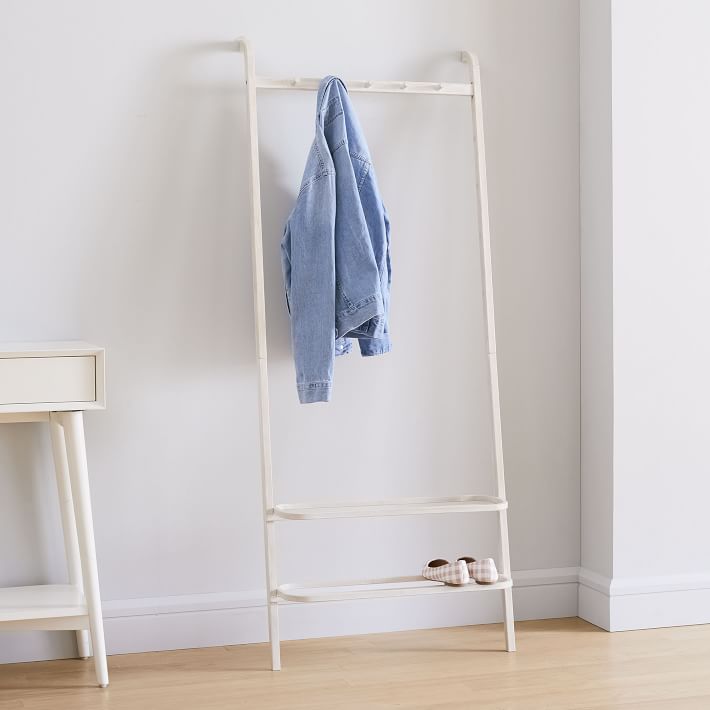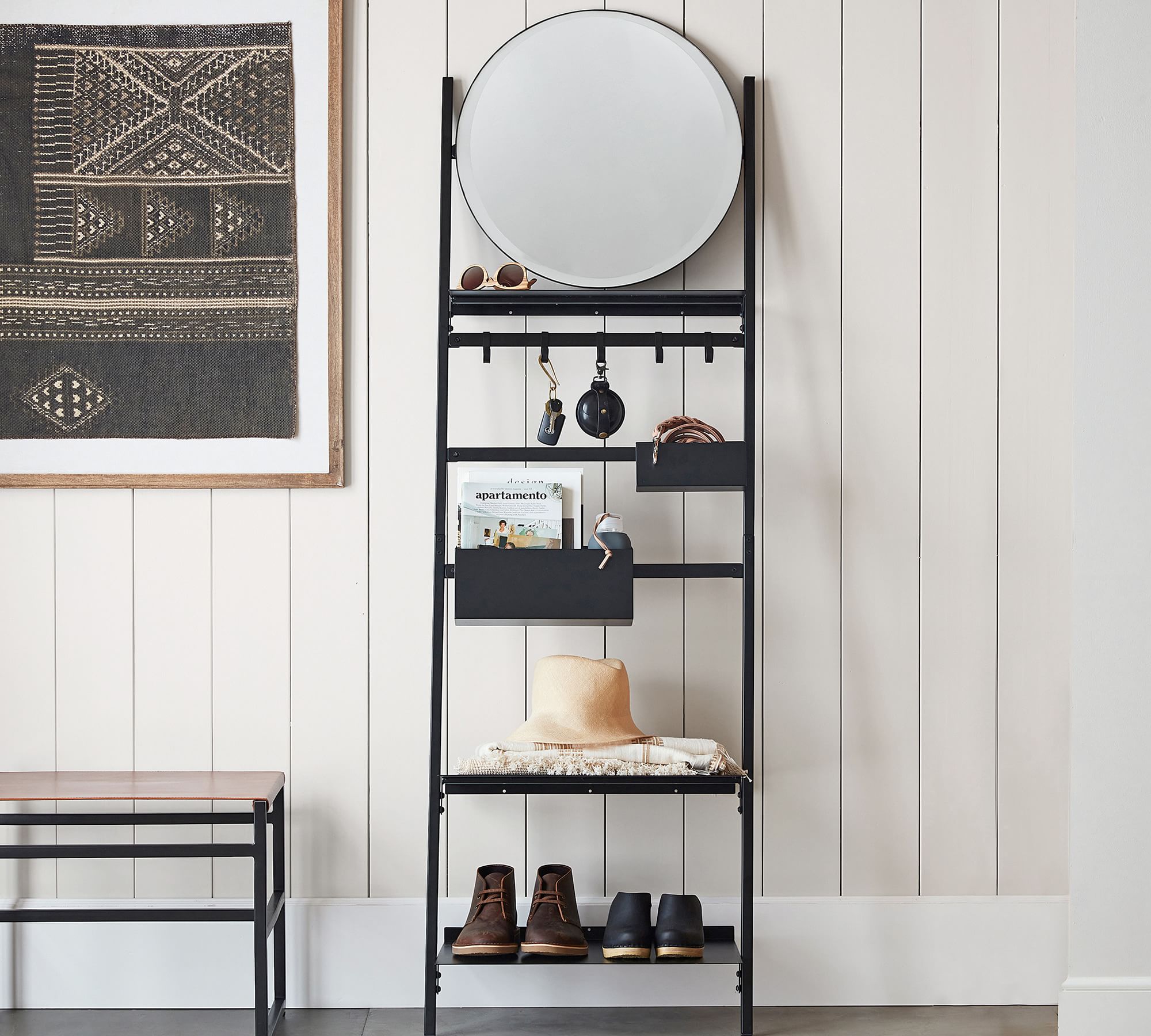 Temple Street All In One Organizer: This is an all-in-one organizer, which has made shelves, storage containers, hooks, and a mirror! Black and white are available. This The size is 22″ w x 13″ d x 70″ h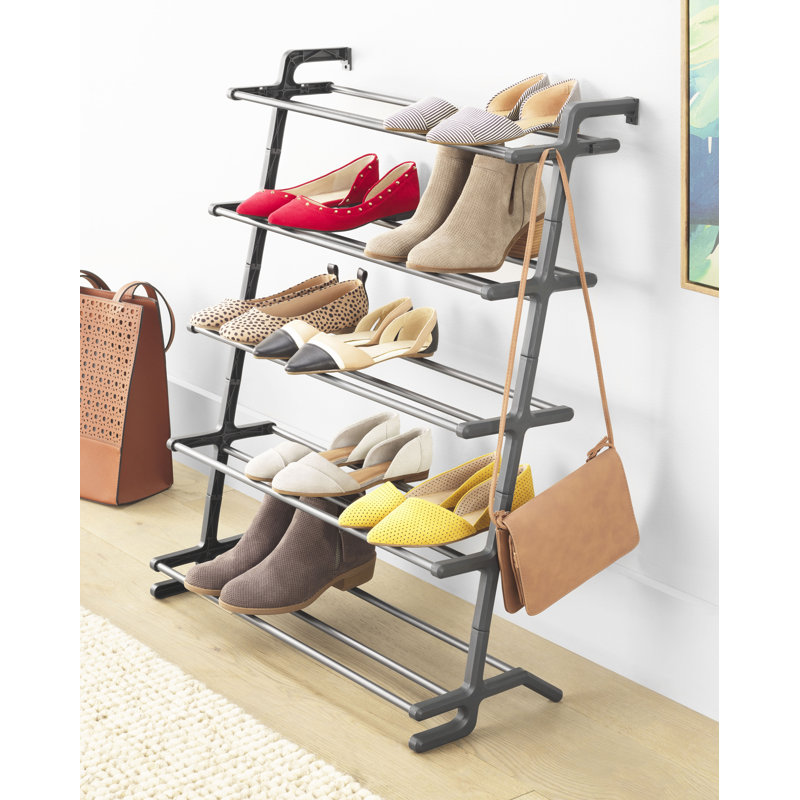 Side by Side Gaston shoe cabinet: Gaston shoe rack is made in Germany, consists of solid, untreated ash wood and includes a shoehorn made of metal. This rack holds 9 to 16 pairs of shoes depending on the shoe size.
Tojo PLATZ shoe rack: The Tojo is the shelf to store not only shoes but also hats, keys, bags etc.. by just leaning against the wall. The stuff on the shelves can be seen from the side but not quite visible from the front, which makes this rack very different from others!