You don't have a lot of floor space to store shoes? Then why not use the wall space? The hook or rack on the wall are a good addition either to the entryway for easy access to everyday shoes or to the bedroom for storing additional shoes. There are more choies than you would imagine!
*If you want to display your shoe, you can check these blogs "sneaker display"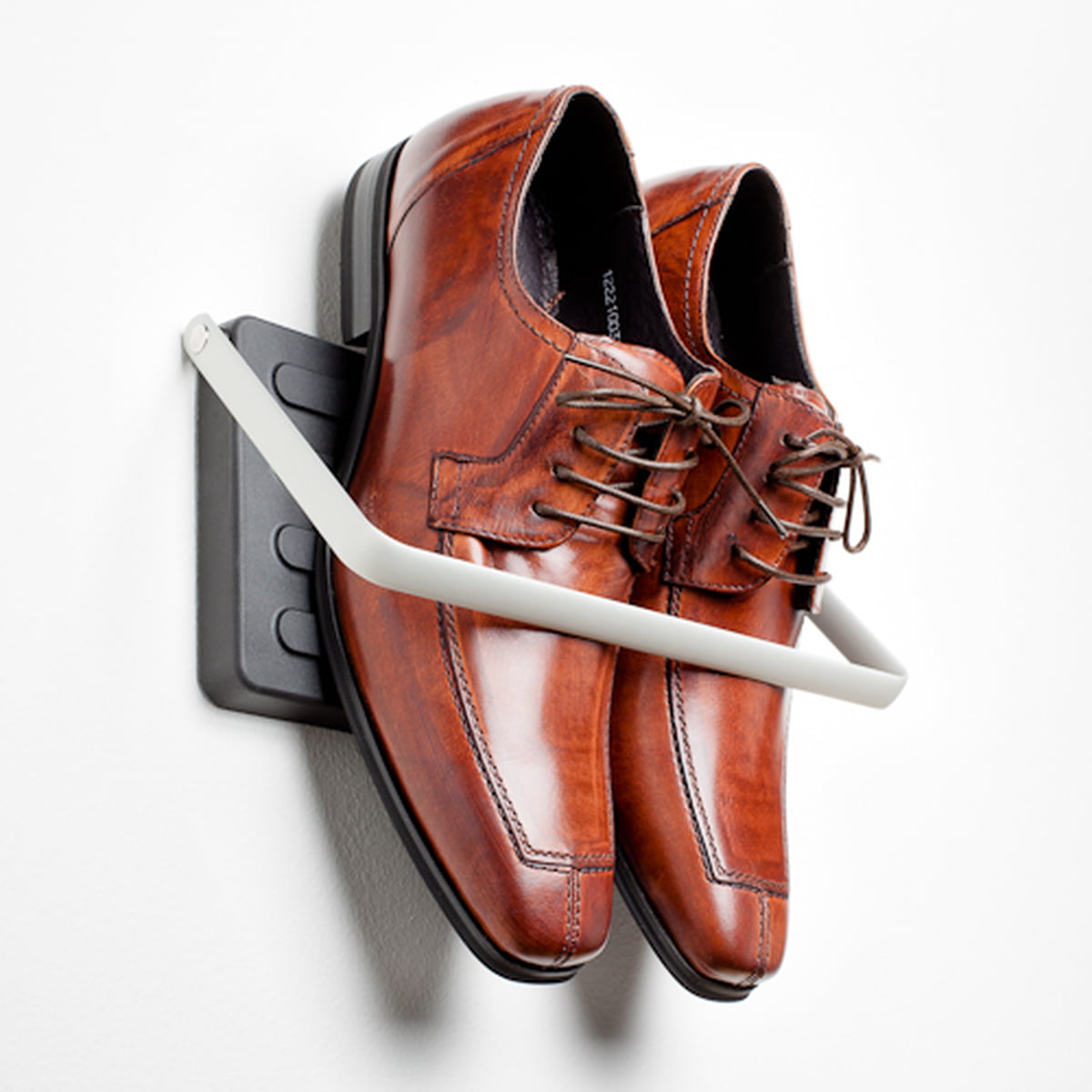 Knax ZJUP shoe rack: Knax ZJUP is designed by Danish Company Loca. It is very fashionable and one-of-a-kind!
Esdella Shoes Rack Organizer: Esdella shoe rack is one of the simplest solutions for shoe storage when you have limited space. It is made of plastic and easy to be attached. However, it may not be suitable for heavier or bulky shoes.
j-me Horizontal Shoe Rack: This sleek, stylish rack is made of stainless steel. This may not be the best for heavy duty outdoor shoes, but definitely add style to your home. 28inch or 48 inch length are available.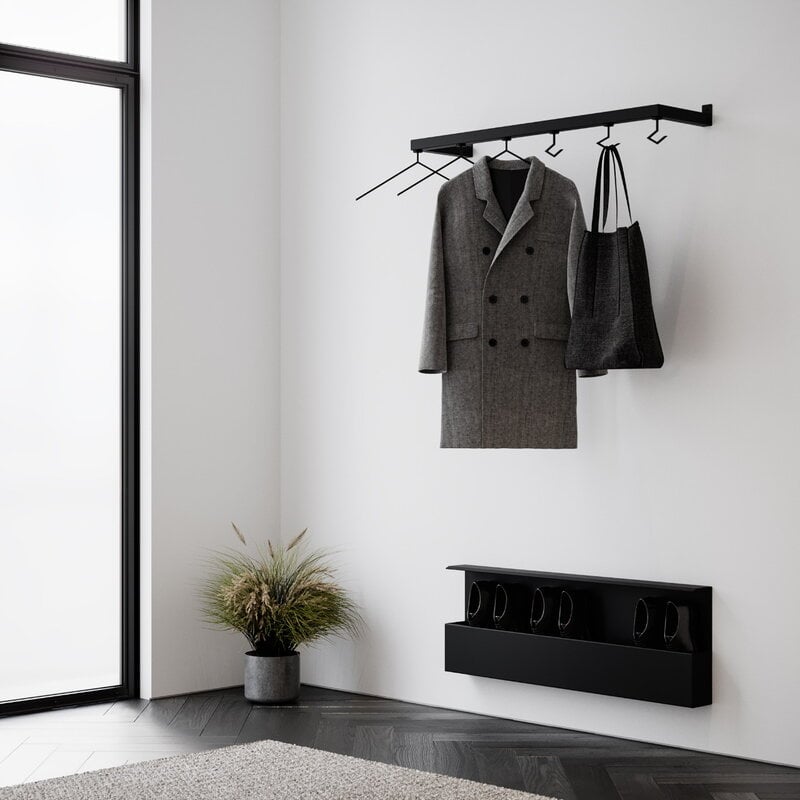 Nichaba shoe box: Nichaba shoe box was designed by Nichlas B. Andersen, founder of Nichba, and is made in Denmark.
HEAVY DUTY SHOE AND BOOT HOLDER: As is clear from the name, this shoe holder are heavy duty, made from solid cast iron with powder coat. If you are shining shoes at home and love shiny shoes this is the one for you. You can use the adjustable tightening key to get a custom fit for a firm hold on your footwear.